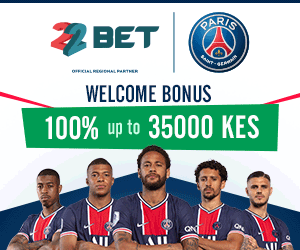 N95 masks are the best recommended masks in Kenya. There are specific shops that sell such masks but they are more expensive than the regular masks.
N95 masks are mostly used by surgeons when conducting surgeries, they protect individuals from contracting coronavirus by 100%.
Here are places where you can buy the masks in Kenya:

Nairobi Safety Shops
Nairobi Safety Shops are selling the masks at Ksh 12,000 each.The masks are limited because of high demand by informed Kenyans.
Nairobi Safety Shops website link: https://www.nairobisafetyshop.org
Contacts
Mfangano Trade Center 1st Floor Room F38, Nairobi, Kenya
Office: +254-735-980-040
Cell: +254-724-036-078
Jumia
You can also get the masks from Jumia.The good thing is that you order online. If you need the mask,click here to visit Jumia website and order one
Jumia will deliver the masks to your house.
Pharmacy Direct Kenya
Pharmacy Direct Kenya sells the masks for Ksh 12,250 each.
Contacts
Telephone Number
Customer Services: 00254 775673333
Email Address: [email protected]
3M Kenya
Website link: https://www.3m.co.ke
Medisurge
Website link: http://www.medsurgehealth.co.ke
Safesol
Website link: https://safesol.co.ke
Unipro Ltd
Website link: https://www.unipro.co.ke
Goodlife Pharmacy
Website link: https://www.goodlife.co.ke
Riera Tex
Website link: http://riera-tex.co.ke