Web hosting services are needed by Kenyan bloggers, government institutions and every private company that needs to create a website. The best companies are those that provide excellent services to their clients as well as helping them realize their objectives. There are a couple of hosting firms that have stood out, which we are going to discuss below.
When choosing the right hosting company, there are things you must consider, such as uptime, customer services, cost and refund policy. The following hosting companies have been listed as the best in the country:
Hostpinnacle
Hostpinaacle's popularity has been growing over time and it now beats many hosting companies to be ranked among the best in Kenya. It's cheap and reliable, it also guarantees 99.999% uptime.
The cheapest hosting plan costs Ksh 1,500 per year. This is ideal for new websites as well as blogs owned by companies which receive 0-50,000 visits per month.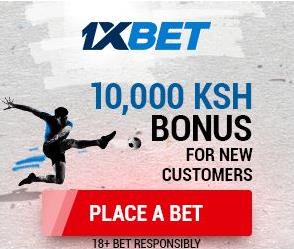 Hostpinnacle provides you with a chance to buy a domain name, their .co.ke domain names cost Ksh 379 per year. They also sell .com domain names for Ksh 849 per year.
To start hosting your site at hostpinnacle,follow this link https://www.hostpinnacle.co.ke/clients/aff.php?aff=304
There are available plans for small, medium and big websites. Even if your website receives 1 million visits, there will be ideal plan for you.
Whogohost
Whogohost is a relatively new webhosting company in Kenya but in the past two years, clients have been praising it over quality services. The company is ahead of others because it offers WordPress Managed hosting services. The best thing about it is that one can decide to pay per month or annually depending on their budget.
The company also provides Cloud hosting services, reseller hosting and Dedicated Server hosting.
If one decides to buy annual packages, they are exempted from paying for two months.
To learn more about Whogohost Kenya, follow this link https://www.whogohost.com/host/aff.php?aff=5839
There is also the option of buying your preferred domain name.
Kenya Website Experts
Since 2013 I have been hosting some of my websites with Kenya website experts, which is why I recommend them anytime. The company offers domain registration services, web design and hosting services. To register a domain with them, it will cost you Ksh 499 per year. Hosting a new domain costs Ksh 2,100 per year. There are a variety of hosting plans which are suitable for all kinds of blogs. For viral blogs, Dedicated Servers are available which cost up to Ksh 40,000 per month.
I like Kenya Website Expert's customer care, this is something which has forced me to remain with them all these years.
Kenya website experts link: https://kenyawebexperts.com/
Currently, Kenya Website Experts hosts over 10,000 clients.
Truehost
Truehost is loved by many Kenyans because it offers free hosting for all new bloggers. The free service is available especially when one purchases a domain name.
A new client will also buy a domain name or hosting services. Domain name registration costs Ksh 499 per year. A .com domain name costs Ksh850 per year.
After one month of hosting for free, you can upgrade to Silver hosting plan which costs Ksh1,499 per year. There is also Gold Hosting plan that comes with 50 GB Disk space. Gold plan allows a client to host up to 30 websites and it costs Ksh3,499 per year.
If one has a website that gets over 100,000 visits per month, Unlimited Hosting plan that costs Ksh14,499 is the most ideal.
Truehost Kenya website link: https://truehost.co.ke/
Additional features include: Free SSL certificate, Free emails and 30-day money back guarantee. There is also 24/7 customer service to all clients.
Safaricom Hosting
Safaricom offers voice and data services, the company also provides website hosting services. This is among few companies in Kenya which own their servers. The price for hosting websites with .co.ke and .com domains is different. To host .co.ke domains, it will cost you between Ksh 1,300 and Ksh6,300 per year.
Every client is also provided with the option of buying a new domain.co.ke domain names cost Ksh 499.
Safaricom uptime averages 99.99%, which is an excellent score. The company also offers 24/7 customer service.
Due to its good reputation, every client would expect excellent services, which is guaranteed.
Safaricom hosting link https://www.safaricom.co.ke/business/corporate/cloud-and-hosting-services/website-and-email-services
Sasa Host
Sasa host is extremely popular because it has all the packages any blogger/company would want to purchase: there is shared hosting plan, VPS, Reseller and Dedicated Server packages. The company has also employed the best staff to deal with customers' demands.
I always follow the company's social media accounts and the number of complaints are minimal. This means that customers get the best services.
You can host a blog for as little as Ksh2,500 per month and as high as Ksh 40,000 for viral blogs that require dedicated server services.
Domain registration is also available at Sasa Host. In addition, there is a free SSL certificate.
Sasa Host website link: https://www.sasahost.co.ke/
DeepAfrica
DeepAfrica has always been voted as the best hosting company in Kenya by Kenic.Kenic is an organization that licenses web hosting companies in the country and oversees their operations.By getting recognition from Kenic,it means DeepAfrica is an excellent web hosting company.
The plans provided by DeepAfrica are:
Kwanza v3.0—Ksh3,306 per year
Kwanza Plus v1.0—Ksh6,791 per year
Pili v3.0—Ksh11.286 per year
DeepAfrica hosting link: https://www.deepafrica.com/web-hosting-in-kenya/
When choosing a hosting company, please make sure you go through their social media accounts to check comments from followers. You should also ask for refund policy. Good hosting companies offer 30-day money back guarantee such that when you find that the services aren't appealing, you can request for your money. Finally, customer services also matter, there must be 24/7 services.