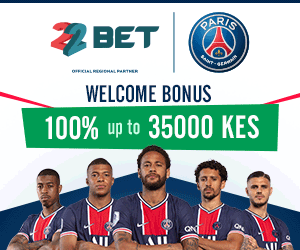 A number of hospitals in Kenya are either empty or hosting few patients. The number of patients has reduced drastically since coronavirus was first announced in Kenya. Many hospitals have lamented that they are not making money yet they expected patients to flock their institutions during this trying moments.
Except Kenyatta National Hospital, The Aga Khan Hospital, Mbagathi and a few hospitals in Nairobi which are receiving COVID-19 patients, other hospitals are without patients.
One of the reasons why Kenyans are not going for treatment is that they fear that the government will pick and take them to quarantine. Our government has instilled fear in Kenyans to the extent of scaring them from going to hospitals. Instead of seeking treatment in clinics or hospitals, they resort to buying drugs from chemists.
Last week, one Kenyan who was suffering from malaria openly said," mimi siwezienda hospital nichukuliwe na serikali,heri nikufie kwa nyumba".
The forced quarantine by the government costs Ksh2,000 per day and in two weeks the total amount sums up to Ksh 28,000. You are the one who caters for testing and treatment costs. In two weeks, the government will send a bill of more than Ksh40,000 to every quarantined Kenyan.
The saddest thing is that the government can pick anyone. Even if it's only your temperature which is high, they assume that you may be having corona and take you for quarantine by force. Since the bill is paid by Kenyans and not the government, many of them(citizens) fear to seek treatment in hospitals.
The second reason is the level of hygiene. Kenyans are washing hands regularly, meaning that few of them carry bacteria. Bacterial infection cases have dropped drastically. In addition, most Kenyans are most of the time in their homes, meaning that cases of food poisoning are low.
Finally, accidents have reduced significantly due to curfew. Night accidents are now at zero while accidents during the day are extremely low because residents of Mombasa and Nairobi are restricted from moving to other towns.