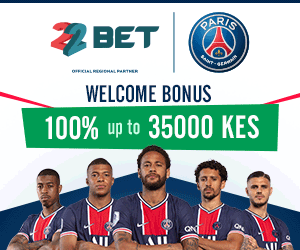 Many bloggers have held cards close to their chests, they see micro-bloggers making repeated mistakes without correcting them. New bloggers make blunders, several of them before they learn the hard way.
Organic traffic is the real deal when it comes to blogging, when your blog draws a significant number of visits from search engines, it means you have something useful for your readers. Organic traffic brings sponsored articles, it brings direct advertisements and ranks you better than blogs that rely on social media traffic. The more organic traffic your blog receives, the more it becomes an authority blog.
There is one terrible mistake most bloggers commit that deny them organic traffic—plagiarism. When you don't have fresh, unique and original content, Google will always overlook your content. Search engines will scan your site and discover that you always copy from others, hence no original content. Every time you post copied content, Google will ignore the article— it won't even index it, thus rendering your site useless. The more plagiarized articles you post, the more your site becomes useless.
About 5 years ago, you could copy other people's content, post it and still rank but nowadays, the copied posts won't even appear on the search results. They can only appear if your site is regarded as authority blog. Authority blogs rarely plagiarize other people's content; they can only do so with permission.
Bloggers are gifted differently. If you see nice content in another blog, it's better you write a similar one but using your own words than copying everything posted on another site. I understand there is jealous out here, but you should know this is blogging where you must cut a niche for yourself in order to grow.
Organic traffic is not easy to get; you have to use tools like SEMRush to learn how keywords work. Well written articles will take you places and because of tools like SEMrush, your blog will grow.
If you were not meant to be a blogger, just quit and do something else instead of camping on other people's websites to copy their content. Blogging require passion and commitment, this is not a place where laziness can thrive.