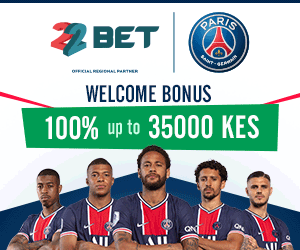 The highly anticipated return of Sportpesa may not happen in 2020.Though the company is ready to resume operations, it's highly unlikely that its license will be renewed anytime soon.
Last week, Sportpesa was optimistic that BCLB would renew its license. The staff had been informed that the renewal is imminent. But things turned south when the board halted the plans and instead benched the process until when the COVID-19 menace is over.
The virus, which has been in existence in Kenya since March, forced the government to suspend all gambling advertisements in print media and televisions until coronavirus is contained. It won't be a good sign for the government to give Sportpesa a license at this time when the fight for the virus is still on. One of the reasons why Sportpesa was closed is because the government accused it of taking away money from the economy. Since money in circulation is low at this time, the entry of Sportpesa would make it even worse.
The virus is likely to be contained from September 2020, meaning that Sportpesa would get its license as from October 2020.
Still, there are several unresolved issues between the government and Sportpesa.We understand talks were halted last year. We are also convinced that there are no talks which are ongoing because of the coronavirus issues.
From our end, we are convinced that Sportpesa is most likely to resume operations in 2011.