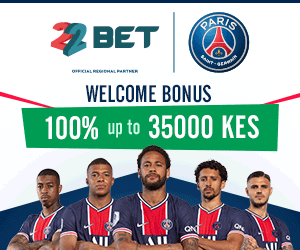 When you create a new blog, you won't find a reason to buy a theme but with time, you'll notice that a premium WordPress theme is necessary. The best WordPress themes for Kenyan bloggers are those that popular blogs use. We are going to list a couple of them which cost as little as Ksh3,000.
Newspaper Theme is the most popular WordPress Theme among Kenyan bloggers. Mpasho, Venas News, BiznaKenya are some of the popular blogs that develop content with this theme. The theme costs Ksh 5,900.
I love this theme because of the way it allows as many adverts as possible. It's also SEO friendly. Content posted on Newspaper Theme always rank higher than that in other themes.
When I was using AdSense, Newspaper theme gave me the most amount…the click through rate was high.
If you wish to buy the theme, you can get it at ThemeForest for Ksh 5,900—you only buy once and you can use in hundreds of websites.Click here to visit Themeforest website
Newmag Pro is also developed by the same company that develops Newspaper theme. This theme is narrow and lighter than Newspaper.
If you don't want to pay a lot of money for hosting, buy this theme,it doesn't consume a lot of resources.Newsmag Pro costs Ksh4,900.You can visit Themeforest through this link and see details of the theme
Soledad is a very light and clean theme. Venas News, Victor Matara and several other blogs have used this theme. I can confirm that it's one of the best themes any serious blogger will own. The theme costs Ksh5,900 and it's obtained from Themeforest.Check details of this theme via this link
Soledad can save you from hosting costs. It also has several spaces for adverts
Admania is extremely light. More than 10,000 bloggers are using this theme because it has several spaces for adverts. If you are monetizing with AdSense, this is the best theme to purchase. Admania is cheaper than all the themes we have listed above, it costs Ksh3,900.You can get more details about the theme via this link
Janah is among top 20 best WordPress Premium themes in the world. It's light, clean and SEO friendly.Themeforest sells it at Ksh4900 and more than 5,000 bloggers have so far bought it.Visit Themeforest website through this link and see demos
All these themes are good for any niche—whether news, politics, entertainment or business. Each of them comes with several templates.