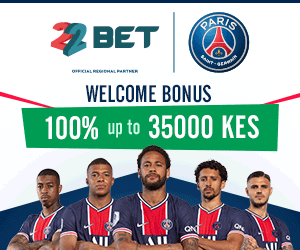 If you have a PayPal account, you are now able to withdraw the money to MPESA using the simple steps provided below. Before MPESA introduced the PayPal-MPESA withdrawal link, it was only Equity Bank that allowed withdrawals from PayPal.
PayPal is mostly used by bloggers, academic writers and online marketers. To withdraw your money from PayPal, follow these steps:
First you should link your PayPal account with your MPESA account, here are the steps to follow:
 Enter your primary PayPal Account's email address
 Successfully log on to your PayPal Account, click to agree to the privacy policy.
 Enter the phone number registered for M-PESA 
 Accept terms and conditions
 Enter the 4-digit confirmation code sent from Safaricom to the mobile number associated with your M-PESA account and click to confirm.
How to link your M-PESA Account to PayPal(New PayPal Accounts)
Visit the PayPal website , then click on 'Sign Up' top right of the page and follow instructions.
Log in to your PayPal Account
Enter your M-PESA account phone numbe
Accept terms and condition
Enter the 4-digit confirmation code sent from Safaricom to the mobile number associated with your M-PESA account.
How to Withdraw money from PayPal to M-Pesa
Log on to your PayPal account and Select Withdraw. (Your available balance will be displayed.)
a. Note that you will only be able to withdraw up to the available USD balance amount in your PayPal Account
2. Enter amount to withdraw from your PayPal Account in USD and click 'withdraw'

3. You will be redirected to a page showing the amount to be received in KES, exchange rate used for the currency conversion and an estimation of the transaction processing time
4. Click 'Confirm' to confirm and complete the Withdraw Transaction.
How to Transfer money from M-Pesa to PayPal
The top up service to PayPal allows you to top up funds from your qualifying M-PESA account to your linked PayPal account to shop online or make payments with PayPal.
1. Log on to the M-PESA PayPal web page (link) and select Top Up funds
2. Enter the amount to top up in USD and click 'calculate' to get the equal converted amount in Kes. to be transferred from your M-PESA account. (Exchange rate used will be displayed on the same page)
3. Go to your M-PESA menu and Select 'Lipa na M-PESA' then 'Pay Bill' option
4. Enter Business no. 800088
5. Enter your phone number as Account No.
6. Enter the Amount in Kes.
7. Enter your M-PESA PIN and Send
It takes 2 hours to 3 days to receive money you withdraw from PayPal to MPESA depending on the total amount of money transferred. You will transfer a maximum of Ksh70,000 per transaction and a maximum of Ksh140,000 per day.
Here are the charges you will incur
For withdrawal – 3% of the amount converted from USD to Kes.
Top up – 4% of the amount you are sending to your PayPal account
Normal M-PESA charges apply for all other transactions
If you want to transfer more than Ksh 140,000 per day,you can link your PayPal account to Equity Bank.I did so sometime back and was able to transfer Ksh450,000 in a day. But Equity takes an average of 3 days to process the funds.