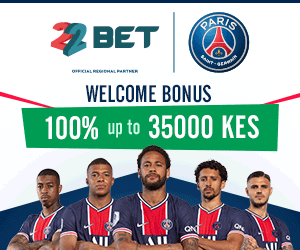 The cost of web hosting in Kenya per year range from Ksh 1,500 to Ksh5,000 depending on the company you host with. New blogs are hosted even for free by some hosting companies.
The cost of hosting depends on a website's traffic and resource utilization, each web hosting company has its own policy regarding web hosting costs.
When you are launching a new blog, you don't need sophisticated features, hence the most basic web hosting services. There are a couple of known best web hosting companies for new websites. The first one is Kenya Website Experts which hosts new websites for Ksh2,100 per year. Payment for hosting is done through MPESA.To start hosting at Kenya Website Experts,click on this link
The second popular web hosting is HostPinnacle which has shared hosting plans for new blogs. The cost of hosting a new blog at HostPinnacle is Ksh1,500 per year. The company is good for hosting websites with 0 to 500,000 page views per month. To choose Hostpinnacle,click on this link
Another popular web hosting is Skyhost which also provides Web design services. To host a new website at Skyhost,you require at least Ksh2,500 per year.To choose Skyhos,click on this link
Safaricom also offers cheap web hosting services for new websites. If you buy a domain name, they'll offer free hosting for one year.A domain name costs Ksh 1,300 per year. The minimum cost for hosting at Safaricom is Ksh 1,300 while the maximum is Ksh9,000 per year.
Truehost is also known for quality web hosting services,it's most popular for free web hosting services for new blogs.However,one has to purchase a domain from the company for them to start hosting for free.
For high traffic websites, I won't advise you to host in Kenya because you will be disappointed eventually. Most bloggers opt to host externally and Bluehost is the most preferred hosting company for them. To host at Bluehost, you need Ksh4,000 to Ksh50,000 per year depending on the plan to choose. If you want to grow like the likes of Robert Alai and Venas News, you must choose a reliable hosting company. To see all the plans by Bluehost,click on this link
When you run a blog, the biggest budget goes to web hosting and internet. A viral blog like Venas News will cost you Ksh20,000 to Ksh50,000 to host per month, you also need internet of Ksh5,000 per month.