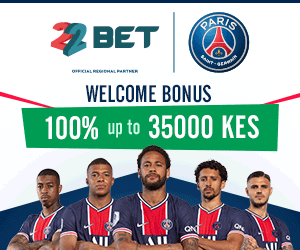 The peak of a journalist in Kenya is when they become TV presenters. At this level, a journalist earns in excess of Ksh1 million per month. If you ask every journalist student where they aspire to work, everyone will say 'TV presenter'
While the average salary of a journalist in Kenya is Ksh80,000, there are individuals in leading stations like Citizen TV who go home with over Ksh 1.5 million every month, like Jeff Koinange.The salary of an individual is determined by one's professional experience and the value they bring to the company.
Though there are several media stations in Kenya, only a few of them pay handsomely. The worst paying media stations in Kenya are K24 and KBC while Citizen TV stands out as the highest paying TV station in the country.
If you are wondering how much our TV presenters earn, here is the list of highest paid TV presenters in Kenya:
Jeff Koinange is the highest paid TV presenter in Kenya with a monthly salary of Ksh2 million. The veteran journalist has worked for CNN, K24, Standard Media Group among other stations. Currently, he is working for Royal Media services as the most senior news anchor, he also works at Hot96 FM as well, a station owned by Royal Media House.
Jeff does not look for work; work looks for him. Since he is a brand, his salary will never be less than Ksh1.5 million.
One reason why most Kenyans, especially broke youth, hate Yvonne Okwara is because of her fat wallet and perfect presentation. Despite being married as a second wife to Matole, she earns a decent pay. Yvonne's monthly salary is in excess of Ksh 1 million. I managed to see her payslip last year, I almost fainted—a whooping Ksh 1,285,333 per month.
Before joining Citizen TV, Yvonne was working for Standard Media Group where her monthly salary was less than Ksh700,000.
Victoria Rubaridi's monthly salary is Ksh950,000, almost equal to what a Kenyan MP earns—the monthly salary of an MP is Ksh1.2 million.
The beautiful journalist was poached from NTV where she was pulling in a paltry Ksh500,000 per month. Citizen TV made sure she was comfortable by almost doubling her salary. She anchors alongside Jeff Koinange.
Betty Kyallo is one of the most marketable news anchors in Kenya. She has been working for K24 where her monthly salary was Ksh850,000. The ex-wife to Dennis Okari decided to call it quits in 2020 when K24's wells ran dry due to the effects of COVID-19. Currently, Betty runs a successful salon at Kilimani, her clients include Idah Odinga.
Anne Kiguta hosts the program Punchline at K24 ,she is among top 3 highest paid staff at the station. Her closeness with Kenyatta family is the reason she joined the station. Anne earns a monthly salary of Ksh800,000.
Rashid Abdalla was also a news anchor at NTV before Royal Media Services decided that they should bring him to Citizen TV to give his wife Lulu Hassan some warmth. Rashid earns a cool Ksh750,000 every month, he earns Ksh200,000 more than his wife.
Francis Gachuri has specialized in reporting political stories, he is the best in what he does. To make him comfortable, Citizen TV promoted him and increased his pay to Ksh750,000 per month.
Waihiga Mwaura is another successful news anchor at Citizen TV, he succeeded Hussein Mohammed who resigned from the station in 2019.Waihiga's salary is close to his chest but we managed to learn it's Ksh700,000 per month. Though he can't match Hussein's charisma when anchoring news, we can give him 90%.
Waihiga Mwaura is the husband to Joyce Omondi who works for Switch TV.
Lilian Muli is among the longest serving news anchors at Citizen TV.Her beauty is the reason she has remained afloat for a decade now. Her monthly salary is in excess of Ksh 600,000. Lilian appears on TV every Friday evening.
Willis Raburu's monthly salary is Ksh650,000. There was a time he wanted to quit Citizen TV for NTV when Larry Madowo quit for BBC but he was told to relax…after a month, his salary was raised from Ksh400,000 to Ksh650,000.