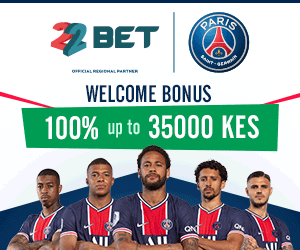 There are estates in Nairobi you should not live in when you want to live in peace. Some of the worst estates are even worse than living in the streets of Nairobi.Even if you don't have enough cash to rent a decent house,don't every live in one of these estates.
Korogocho is located near South B Nairobi, it's a slum.Most of the houses are built in a grabbed land and they go for Ksh 500 to Ksh3,000.The funniest thing is that residents know each other such that when someone new comes to the estate, everyone knows that there's a new customer. In Korogocho,there is daylight robbery, you can't even receive a phone call.
Majority of men living here work in construction sites, as watchmen or robbing people in other estates.
Mathare is notorious, very insecure that you can't let the smell of your food reach the neighbor. Here, everyone is alert, all the time. Houses are cheap—you can get one for Ksh 1,000 but you'll be welcomed by the owners in the harshest who will steal everything from you.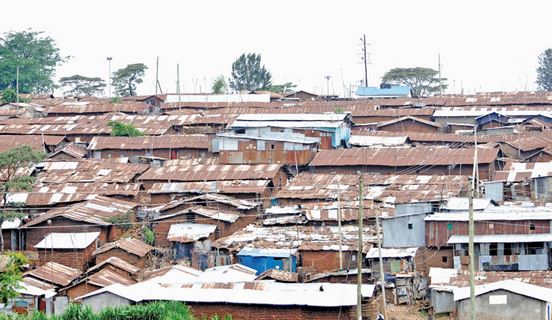 Kayole is vast, Soweto is located within Kayole and is one of the worst estates in Eastlands.There are several organized gangs who easily identify their target. Snatching smartphones is the order of the day in this estate. However, if you don't have enough money to rent a house elsewhere for more than Ksh 3,000, move to Soweto and try to adapt to the lifestyle.
Mukuru Kwa Reuben/Mkuru Kwa Njenga
Mukuru Kwa Reuben is a busy Estate, this is where you'll find supermarkets like Mwindi Mweusi which sell mkate for Ksh 3. When you walk in the streets, you can even blink or close your eyes to pray.Mkuru kwa Reuben is not safe for people of means.
The two Estates are very close to Imara Daima and Embakasi.
Click here to register with 22Bet and get 100% bonus
Jericho is mostly for street children, desperate Nairobians and people who are ready to do anything for survival. Here, someone will even steal your saliva if you aren't careful. Water is not available unless you buy from people who steal from the County.
When you visit Lunga Lunga, you may even wonder how residents breath, the slums are congested, children are many—very malnourished and thieves are aggressive. If you look like someone with money, even Ksh10,you will be pursued to the darkest corner. They steal everything and tell you,"enda na yesu"
Kibra is the biggest slum in Africa, this is where flying toilets are prominent. If you can stay in Kibra for one week without your phone being stolen, then you are a special breed. However, Kibra is not as bad as Korogocho.
You may think everyone in Dandora is a thief. When you visit this estate, men will look with scary eyes, ready to abuse, steal,harm and do anything that makes someone feel bad, sad, lonely and dejected. The worst is when you own a car, even a scrap—it's enough signal that you are rich.
There was a time I went to Kariobangi North to witness how they steal in broad daylight. Between 10 am to 1pm, more than 10 vehicles had lost goods worth millions of money. They target vehicles driving uphill, open their back door and steal whatever is inside.
In Kariobangi, you can't move along the streets past 7pm.
If there is an estate I won't live in,it's Kariobangi North—it's even the dirtiest estate in Nairobi.
Even the name itself explains everthing.Jangili means unruly person,someone who is ready to kill ,harm and steal mercilessly—he is tired of this world.More than half of people living in this estate are bad.
Another area you should avoid is Mlango Kubwa.There is no water,electricity is limited and hoses are extremely dirty.When it rains,the water floods in houses.
Huruma is not the worst but is for people who are almost giving up in life.There is no comfort in this estate.