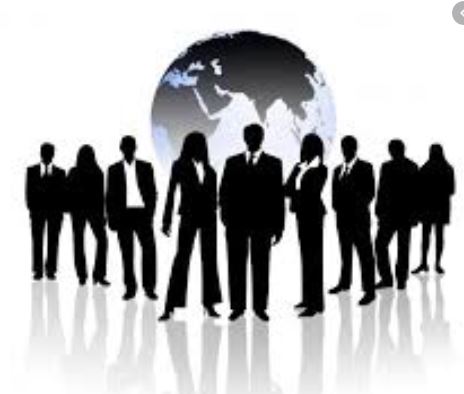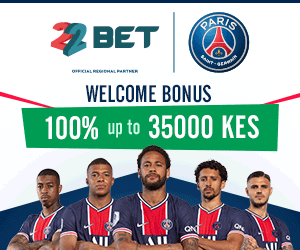 The years 2020 and 2021 have seen some jobs being affected because most people are working from home. But there is a list of the highest paying jobs which every Kenyan should take note, especially university students.
If you want to earn more than Ksh100,000 every month, here are the careers to shift to;
Medical profession is one of the hot cake careers in Kenya. In 2020 and 2021 there is no single doctor in Kenya who is jobless. The salary of a fresh graduate doctor is Ksh150,000 to Ksh 180,000. Those Doctors with more than 5 years' of experience earn more than Ksh250,000 per month.
To become a doctor in Kenya, you need to pursue a Degree in Medicine and Surgery which takes six years. After college, you'll be changing jobs like clothes.
Aga Khan, The Mater Hospital, Nairobi Hospital and The Karen Hospital are among the highest paying hospitals in Kenya.
When the situation is normal, pilots earn decent pay. Kenya Airways is among institutions in Kenya that employ pilots. An experienced pilot earns not less than Ksh400,000 per month. At the Kenya Airways, there are pilots earning more than Ksh2 million per month.
Training as a pilot in Kenya will cost you Ksh5.5 million and the course takes up to 4 years.
Architects employed by local companies earn as little as Ksh100,000 per month but those running their own firms can make even Ksh100 million for designing a single building. The average monthly income of an Architect is Ksh200,000.
Pharmacists are on high demand in Kenya because the demand for drugs is exponentially growing. Those pharmacists lucky to be working for companies like GSK and KeMSA can earn more than Ksh300,000 per month. Pharmacists are also at liberty to start their own Chemists.
If you are planning to enroll for training, don't ignore pharmacy, be it diploma or degree.
Nowadays most people are working from home. Blogging is one of the most underrated courses in Kenya. I am one of those people who used to dismiss blogging, I thought those who venture into this field are idlers. That became my gospel believe until 2013 when I became a blogger. I couldn't believe the money I started earning.
If you run a serious blog like Venas News, you'll make over Ksh 500,000 every month—sometimes up to Ksh3,000,000 per month. Several bloggers, most of them who are my friends, make more than Ksh100,000 per month.
To become a blogger, you require a capital of Ksh5,000 to Ksh30,000. First, register your domain name,then buy hosting space and create a website. To register a domain name,click on this link
If you need someone to create a professional website for you,follow this link
You will be earning money through AdSense, affiliate marketing and direct advertisements.
Nursing may not be as well-paying as a Degree in Medicine but the salaries of Nurses are reasonable. The years 2020 and 2021 have been great for nurses because all of them have been employed to tackle emergency medical cases. The salary of a Kenyan Nurse ranges between Ksh40,000 and Ksh120,000 per month. Nurses with a degree course are the ones earning more than Ksh 100,000 per month.
MCAs, MPs, Senators, Governors and other Senior government employees who were elected by the people are among the richest Kenyans. A governor is elected while owning just a house and after 5 years, he retires while worth over Ksh 3 billion. MCAs are also eating well and feeling unexplained happiness. It's extremely hard to find a poor elected politician in Kenya.
MCAs earn Ksh800,000 per month, Members of Parliament Ksh 1.2 million per month, same as Senators. Governors earn over Ksh1.5 million per month, they also make a lot of money from other deals.
In case you pursue a degree in Software Engineering, know that you won't be jobless. This course is a hot cake because the skills are needed by almost every company in Kenya.Safaricom, Airtel, IBM, MultiChoice, Google and Facebook are some of the companies employing Software Engineers. In a good month, a Software Engineer earns at least Ksh600,000.
NGOs pay higher than government institutions. Those with degree courses make over Ksh 120,000 per month. If you manage to secure a job in the United Nations, you won't earn less than Ksh 500,000 per month.
You should strive to secure employment with an NGO if you need a hefty pay.
Financial Analysts with CFA qualifications are also well renumerated. Some of them earn upwards of Ksh 400,000 per month. Those working for Nairobi Securities Exchange, CMA, RBA, IRA and other government financial institutions earn above Ksh150,000. But one has to possess CFA or CIFA to become a Financial Analyst.
Actuarial Science degree alone may not make you an Actuary. Qualified Actuaries possess undergraduate qualification plus professional certification from institutions like The Society of Actuaries. Once you have become a Fellow, your monthly pay in Kenya will be more than Ksh200,000. Insurance companies, RBA, Alexander Forbes, IRA,Banks and Audit firms are some of the companies employing Actuaries in Kenya.
A degree in commerce and a professional certification in CIA, ACCA, CFE or CPA will take you into the world of auditing. Auditors, especially those working for the 'Big Four audit firms' are among the happiest in the country. The starting salary of an Auditor in those companies is Ksh120,000.
The salary of Accountants varies based on the company one is attached to. If someone manages to join a profitable company like Safaricom or EABC, they will earn more than Ksh200,000 per month. Generally, Accountants have a lot of money from deals which are outside their salaries.
Social Media Influencers may be seen as troublesome people, but they are making a kill. Those with pages that have millions of followers make over Ksh50,000 per sponsored post. The likes of Caroline Mutoko and Jaymo charge a single company in excess of Ksh1 million to advertise on their social media pages.
Journalism & Mass Communication
Journalism can be stressing or a blessing depending on how aggressive or lucky you are. If you manage to get employed by companies like Royal Media Services, you'll smile all the way to the bank. The average pay of a journalist in Kenya is Ksh100,000.
As a journalist, you can opt to get employed or start your own side hustle. For my case, I prefer a side hustle because media stations in Kenya are not stable.
Quantity Surveying, just like Architecture, is well-paying. Those in private ventures are millionaires. You should not have any doubts if you want to become a Quantity Surveyor—jobs are many and money is in plenty.
In 2020 and 2021,you can also opt to make money online by carefully betting on football sites.22Bet is offering free bets of up to Ksh15,000 weekly,click here to sign up for free