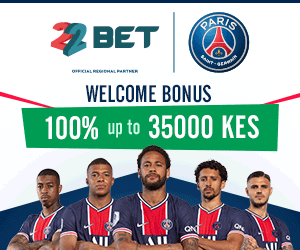 People usually ask me about which is the best computer to buy. I have written this guide to answer most issues.
Nowadays if you are buying a computer it is very easy to be conned or just feel overwhelmed. The options on offer are so many and complicated that if you aren't knowledgeable you can end up buying an expensive machine whose capacity you will hardly ever exploit. Your can also buy a low specification machine for the price of a higher specifications machine. You can also buy a refurbished machine thinking it is brand new.
When it comes to specifications the most important items are;
1. Processor – this is the brain that runs the computer. Before we used to have Pentium I,II,III and IV. It was easy to choose. Nowadays we have so many options starting with Core i3, Core i5 and Core i9. Then there is the issue of the generation e.g. Core i5 7th generation. The main makers of processors are Intel and AMD. The key issue is whether you really need a higher processor if you are only using the computer for basic tasks. The answer is no. I have a Core i5 computer that hardly uses 10% of the processing capacity. Intel is the best bet if you aren't sure about the brands(Check available laptops here)
2. Memory i.e. Random Access Memory (RAM) – This is another important specifications as it determines the ability to execute tasks without any lags e.g. how many programs can you have open at a time. The memory is where the software programmes are stored as you use them. You can have upto 32 GB but if you are not a heavy user an 8GB machine will serve you well. Imagine there was a time we used to marvel at 32MB of RAM!
3. Disk size – This will determine how much you can store in the computer in terms of files such as music videos, photos etc. We are now talking of upto 20 TB of disk space and recently SDK indicated we could go upto 80TB. This is mind boggling for those of us who started using computers when disk space was as low as 4GB. For most people a 1TB hard disk space will be enough. Remember desktops come with space which you can use for an extra hard disk hence you can upgrade with time.
Regarding hard disk we now have Solid State Drive (SSD) compared to the traditional Hard Disk Drive (HDD). The SDD have no moving parts meaning they are faster, longer lasting and less noisy. However, this is a new technology and they are therefore more expensive and are available in smaller sizes. There aren't much differences between the two types of disks to warrant spending more. For instance an SSD hard disk machine might boot/start say 30 seconds faster than a HDD one
4. Motherboard – this is the foundational part of the computer which hosts the processor and RAM and enables flow of power and communication across other components. If you are not sure it is better to go with Intel motherboard as this is the leading company in this area
5. Software – The computer can't run without the Operating System which is the main software that runs the other programs. The Windows operating system is the most popular for computers at least in Kenya. Some computers come without any operating system installed hence you have to buy it separately. You can buy the software online and the options available could include Volume Licensing. Volume licensing is when the software is sold such that one programme can be used legally by many users. It is a much cheaper option and your software will be legit hence you will be receiving Windows updates without a problem. Pirated software work but nowadays they come with Malware that can pose security threat. There is also the embarrassment that comes when you are presenting somewhere and then a message pops up saying your software might not be genuine. When shopping for the machine find out if Windows is installed or not as that could mean extra costs beyond the advertised price
6. Graphics card – this might not be an issue for everyone except for heavy users such as gamers and video editors. The graphics card is the one that connects your display/screen/monitor with the motherboard. The computer will come with its own graphics card but if you are a heavy user you will need a different graphics card. Graphics cards are evaluated in terms of manufacturers and memory size. The best brand is NVIDIA unless you have the capacity to evaluate others. These cards are quite expensive. A graphics card cost from as low as KShs 5,000 to over KShs 40,000
7. Is the computer new or second hand? Nowadays in Kenya we have brand new machines, second hand (such as ex-Uk, ex-US, ex Japan etc ) and refurbished (these are returned computers or even used computers which have been given a new life by replacing any faulty components with new ones). This is a very tricky issue as some sellers pass off refurbished machine as new. You can run the serial number on the manufacturer's website to see the warranty status. For a refurbished machine the serial number will have an R at the end.(Check new computers here)
8. For a laptop you will also need to consider the screen size, battery capacity, whether keyboard is backlit etc.
9. Consider if the machine has inbuilt WiFi and bluetooth capacity. If not you will have to buy USB dongles separately. It is strange that even as of today HP has brand new desktops without such inbuilt capacity
When you are buying a computer remember that the specifications can always be upgraded but at a cost. For instance, a 4GB RAM can be upgraded to 8GB, 500GB disk can be upgraded to 1TB etc
Also before buying a new machine find if your old one can be repaired or upgraded. You can use a compute even for over 10 years if you know how to replace bad components e.g. if a hard disk dies just buy a new one and replace it instead of buying a new computer.
You should first determine the specifications you need to avoid being confused by online shops. For instance, a Core i5, 8GB RAM and 1TB hard disk will be enough for most people these days. Compare prices from as many online shops and seller websites as possible before making the final
The best place to buy a computer online in Kenya is Jumia,click on this link to visit Jumia website and see the list of available computers