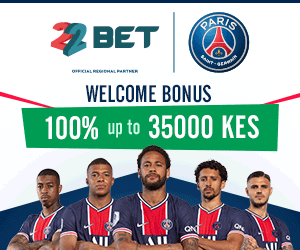 Before buying a smartphone in Kenya, the first thing to look at is the brand of a phone. Some brands have numerous counterfeit phones which makes it hard to differentiate between a genuine smartphone and a fake one. In 2020, we have carefully selected the best smartphone brands to buy in Kenya and have excellent user experience afterwards.
There is no single smartphone company that produces quality phones like Samsung. If you check top 20 best smartphones in the world, you'll find that at least 4 of them are manufactured by Samsung. The good thing is that Samsung produce smartphones for every class—some cost as high as Ksh120,000 and others as low as Ksh2,000.
Though there are few counterfeit Samsung phones, majority of them in the market are genuine. In order to get a genuine one,order from places like Jumia.To see available Samsung phones in Jumia,click on this link
If you buy Samsung smartphone that costs over Ksh10,000, be sure it will last for more than 3 years.
Infinix are manufactured in China but they are extremely good. In addition, they take high quality photos and have high storage capacity. Infinix are slightly cheaper than Samsung and are available in the most remote shops in Kenya. The best Infinix phones are those that cost more than Ksh10,000.
A quality Infinix phone can serve you more than 5 years if well taken care of.
Jumia is one of the best places to buy an Infinix smartphone in Kenya. Once you make an order, the phone is delivered to your door step. To check the list of Infinix smartphones at Jumia,click on this link
Oppo mimics iPhone in terms of design, but it's an excellent brand. Since the introduction of these smartphones in Kenya a couple of years ago, reviews from users have been normally good. Oppo is best known for producing the best photos. If you love taking and storing photos, this is definitely the phone to buy. The best thing is that their phones are pocket friendly—with Ksh12,000, one can get a nice Oppo smartphone. To see all available Oppo phones in Kenya,click on this link
iPhone was originated in USA, it's among top 3 most popular smartphone companies in the world. This phone is unique in its own way and it matches the class of who is who in the business world. If you are tired of smartphone thieves, iPhone is the most ideal phone to buy. If a person tries to steal the smartphone, he won't be able to use it because it will lock itself.
iPhone is also good in terms of photos, storage capacity and durability. But you have to spend more than Ksh20,000 to buy a quality new iPhone.
If you love iPhone smartphones,click here to see the available types in Kenya
In 2018 I bought a Tecno smartphone for Ksh12,500.That was after I had lost my Samsung phone.to my surprise, the phone served me until March this year when I decided to replace it with Samsung Note 10.For all that time,I didn't get any issues with the smartphone and I highly recommend it to anyone intending to buy a smartphone costing below Ksh15,000 in Kenya.
Tecno smartphones are cheap—ni bei ya mwananchi.Even if you have Ksh7,000,you'll get a nice smartphone that will take nice pictures,store thousands of videos and songs and also offer excellent internet services.
To see available Tecno smartphones in Kenya,click on this link
Huawei are manufactured in China and sold in every country across the world. Anybody who has used Huawei before can attest that it's even better than iPhone in terms of quality of services. The company had started penetrating even in USA until smartphone companies started protesting. Huwaei is now one of the leading smartphone manufacturing companies in the world.
There are over 15 types of Huawei phones in Kenya, some of them cost as low as Ksh 12,000.
If your mind tells you to buy Huawei, don't hesitate—it's the best smartphone locally. To see the list of Huawei phones in Kenya,click on this link
Xiaomi comes with serious security features that make it almost impossible for someone to steal from you. Though most people haven't had first experience with the phone, those who have used it confess that the phones are top class.To see the available list of Xiaomi smartphones in Kenya,follow this link
Other serious brands include:LG,Sony and Nokia.