Sports betting is a thriving sector globally with new investors injecting opportunities into the market every year. This has created a competitive environment in the Gambling Industry, which benefits the bettors.
However, beginners might find themselves in uncharted territories – losing money with every single bet. It can be frustrating if not done the right way. To make it easier, download the Betway app for Android and iOS for a smoother betting experience.
This complete guide to mobile sports betting highlights tips and strategies that will keep you thriving in the sector. Let's get to it and win together!
Understanding the odds
Odds are a crucial concept in any betting market. They represent the probability of an event happening. Therefore, the higher the odds, the lower the chance of that particular event happening.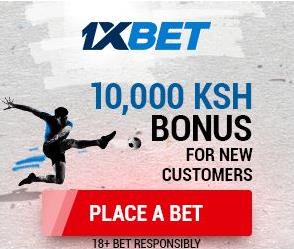 Unfortunately, most beginners opt for 'fatten the wallet quickly' odds and end up losing everything.
In a football match, the underdogs, who are likely to lose, will always be awarded higher odds. On the other hand, the stronger team gets lesser odds because they are likely to win.
You might wonder, how can one make decent winnings with such marginal odds? Keep reading; we cover that later.
Understanding the markets
This is where the money is. Top bookmakers like Betway offer dozens of betting options on their platforms and do not limit bettors to win, draw or lose opportunities only. Here are some popular and profitable alternatives.
Over or under
Over or under give bettors an option to predict the total goals scored by a team or both teams. As it is hard to predict the exact number of goals, bookmakers set a limit, for instance, an over 2.5 bet indicates that any number of goals more than 2.5 will win the bet.
If you believe the game will end up with two goals or less, then your choice betting option is under 2.5.
Moneyline
Moneyline allows you to predict the match outcome by selecting a win or draw. It's a straight forward betting option commonly used in jackpots.
Betting strategies
Betting is a recreational sport and should be treated as such. Nonetheless, no one wants to lose their money. This calls for investment strategies when gambling.
Here are some ground rules that will keep you in check in this industry.
Set a budget
Gambling is an addictive business, and without a budget, you will end up gambling your way into poverty. Therefore, it is prudent to set up a budget that dictates how much money is available for staking on a particular day. Additionally, an account should include your target earnings and a betting limit.
These guidelines will check your actions against revenge betting during your bad days, or over betting in your good days. Always set up a daily, weekly or monthly budget!
Be selective
In sports betting, the first rule is identifying your niche. Firstly, select your favourite sport, then go more in-depth in selecting a league and your favourite teams. Specifying niches will keep you acquainted with whom you bet on rather than making wild guesses while placing bets.
Conclusion
Sports betting is here to stay and can only continue to grow despite the introduction of stiffer betting regulations in many countries. It is wise to seize this opportunity and learn how to gamble responsibly. It all starts with identifying a reputable betting site. Betway is one of the best sites to register with, as it offers safe betting, and comes with plenty of bonuses for new and old users.