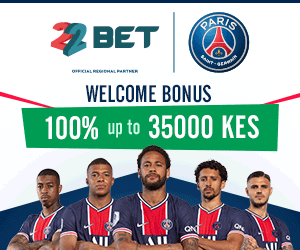 David Major is now a street boy.The former Tusker Project Fame star was unable to persevere life in Nairobi and opted to migrate to Thika.He was spotted eating from dustbins as he begs passersby for food.
David Major is the son of famous author who became a doctor – Dr. Margaret Atieno Ogola (the river and the source)
Dr Margaret Atieno Ogola who was a Kenyan paediatrician and the creative force behind the novel The River and the Source, and its sequel, I Swear by Apollo. The River and the Source follows four generations of Kenyan women in a rapidly changing country and society. It won its writer both the 1995 Commonwealth Writers' Prize for best first book, Africa Region and won the Jomo Kenyatta Prize for Literature. The book has been on the KCSE syllabus for many years including the last few year years.
She has also written Place of Destiny and Cardinal Otunga: A Gift of Grace. Her final book was Mandate of the people" which focuses on an election in a fictitious Kenyan constituency. The book which we loved was completed before her death and was released posthumously. It is a book as we in Kenya go towards yet another scary election that can be used to learn about the fractious nature of our voting process.
In addition to her writing career, Dr. Ogola served as a paediatrician and the medical director of Cottolengo Hospice, a hospice for HIV and AIDS orphans. She was also the recipient of the Familias Award for Humanitarian Service of the World Congress of Families.
Even if the pediatrician and award-winning author died nine years ago, her memory still lives on.
I feel sorry for her son David Major. I hope he is rehabilitated. So sad.