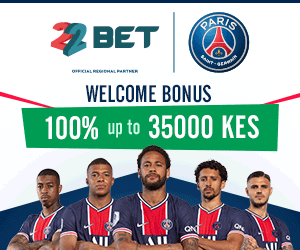 Soccer is one of the most popular sports in the world. It is played by amateurs and professionals, millions of spectators watch the performance of teams and national teams. Sports fans and betting enthusiasts prefer betting on soccer, but not everyone manages to beat the bookmakers. In this article, Meta.reviews analyze the most popular mistakes of players and give tips to help you win more often with betting.
Common mistakes
1. Bets on high odds
There is a value betting strategy, but beginners often incorrectly use this approach in betting, which is why they quickly lose the deposit. High odds are not always a good betting signal.
For example, Barcelona are considered one of the strongest clubs in La Liga, so the odds for this team's matches rarely rise above 1.3. The exception is encounters with other leaders of the championship (this is Real Madrid or Atlético).
If the bookmaker offers 2.5 odds for Barcelona to win, do not rush to place a bet. Perhaps the key players are injured, so the chances of winning are greatly reduced even in matches against the underdog of the championship.
2. Improper money management
Most often, users place a bet on the entire amount of the deposit. Sometimes you get lucky, and the bet turns out to be winning, but in the long term, this strategy leads to losses. After a loss, the player wants to win back, he makes a deposit again, places large bets, and loses again. It turns out to be a vicious circle.
3. Betting on your favorite team
True fans of a certain club sometimes cannot objectively assess the strength of the team in the upcoming match. This belief in victory makes soccer predictions wrong.
4. Unwillingness to follow the history of bets
Most of the players do not track the profitability of their bets. Therefore, even if betting is unprofitable, it is difficult for the user to calculate how much money he lost. Also, the lack of accounting does not allow you to analyze the effectiveness of the strategy and separate good betting predictions from bad ones.
5. Registration with one bookmaker
Beginners often choose one company because they do not want to analyze many sports betting sites. As a result, the player makes a bet at less favorable odds and misses out on profits.
6. Registration in illegal bookmakers
Not all bookmaker companies have a license. Illegal offices may not pay out the winnings or simply steal your money and payment details. Clients of such bookies will not be able to go to court and defend their rights under the law.
Tips for betting on football
Based on mistakes, you can formulate simple recommendations that will help you to succeed in betting:
Register with 3 or 4 legal bookmakers to bet on soccer at better odds and take part in various promotions, receiving bonuses.
Do not bet on matches involving your favorite team, so you can always keep a cool and objective view of sporting events.
Keep a record of all your bets, and analyze your own mistakes and success. If you incur losses for a long time, change your strategy.
Bet small amounts so as not to lose everything. One bet must account for 1–5% of the total capital on the gaming account.
Always analyze the information for each match and make your own prediction. If the odds of the bookmakers for a particular event are greatly overestimated, it is possible that an important point was missed during the study of pre-match statistics.
In conclusion, we would like to say that it is real to make money on bets. To do this, you need to choose an effective strategy, constantly adhere to it and follow simple rules. The concrete results will become visible in 1-2 months.