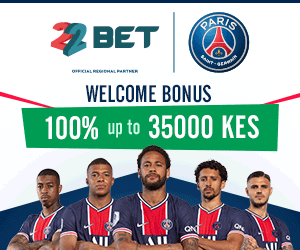 Since 2018, OdiBets has gained huge popularity among the betting enthusiasts in Kenya. Although the people of Kenya were not so much into betting before, OdiBets has changed that. Using this platform, anyone can place their bets provided they are of legal age.
You can easily register on this website without facing any issues. After starting an account, you can start betting if you are knowledgeable about sports.
After registering, you can start gambling on your favorite team. Several individuals struggle to find the contacts for OdiBets, so let us take a look at these.
OdiBets customer service
Any organization that deals with individuals every day for their business operations must have a proper customer service team. There are many such instances where people cannot get in touch with the customer care team in order to clear a doubt, resolve an issue related to Odibets App download, or get the answer to any query whatsoever.
In the same way, the company often wants to know from their clients whether they are happy with the services being provided. One with a solid customer service team can easily get in touch with their clients and in order to assess their service quality.
You can call on +254 709 183 680 to get in touch with the company's customer service team.
OdiBets on Twitter
Twitter has hundreds of millions of users and many businesses have set up accounts on this social media platform. It allows them to connect with their clients using features like hashtags, reposts, and comments.
To effectively communicate using this platform, the Twitter handle of the organization must be easily relatable to their services or products. In this regard, it can be said that OdiBets have got it spot-on. The name of their handle is @Odibets and you can tag them using the hashtag #BetExtraODInary.
OdiBets on Facebook
Facebook is one of the largest social media sites in terms of total user count and it has completely changed the manner in which people communicate. Several businesses use it to attract customers.
Like most of the large companies, OdiBets also has a page on this social media site. There are many users following this page and you can drop a query in the comment if needed. One of the company representatives will respond to you promptly.
Odibets Instagram Handle
Instagram is an immensely popular social media platform where users share photos and videos. Some of the features of this app include geotagging and hashtags.
OdiBets has a page on Instagram where they make sure to stay in touch with their clients. If you have a question that needs answering, you can always drop them a direct message. It is extremely convenient to have your issues resolved this way.