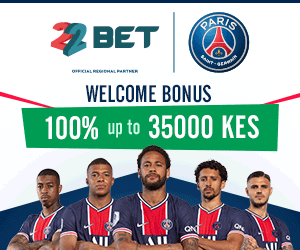 ENA Coach is at it again,one of their employees has given a customer painful slaps for demanding her parcel.
Kemunto Nyakundi is not in tears and deep pain after being slapped by the company's arrogant employee who didn't want to listen to complains. According to Kemunto, the employee charged towards her when she begged for her parcel.
Here is the full story:
"On 3rd February, my shop attendant sent a parcel to Kisumu to one of our customers through
. A parcel bearing books; worth almost 4K. That was Wednesday last week. The customer receives a text from them that the parcel has been dispatched.
On 5th, the customer goes to their Kisumu office to check if it has arrived. It is not in the Kisumu office. They call the Nairobi office and they are told it was dispatched to Kisumu.
In short, no parcel is found. So I decide to follow up with the Nairobi office on 7th by calling their office. They say they'll get back to me. No, they don't.
8th – I go to their office. I am told they are still looking for it and they will get back to me.
9th – I call since they didn't call to update me. I am told the manager will call me back.
I decide to take a rest from following up the parcel.
Today I walk to their offices and ask to see the manager. I was actually inside that room where they sit. Making noise demanding to know where the parcel is. Because to be honest, I feel my patience has run out. The customer in Kisumu may also be thinking I am playing games. Those that have done online business can understand the pressure.
Eeeei! Only to be shoved out of their office by the guy pictured below as he served me with a slap. Damn! Like someone just slapped me for demanding to know what happened to a parcel that was sent. Why? Ati napiga kelele. Yes, I was making noise. So much of it.
I am a Kisii but I don't understand why most Kisii owned transport companies operate their businesses with unprofessionalism stinking to high heavens. Especially when it's them on the wrong"