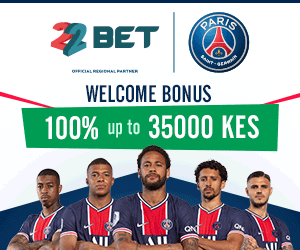 Majority of website hosting companies in Kenya provide limited resources for blog, hence not suitable for high traffic websites. But there are a couple of recommended website hosting companies which sustain millions of visitors per month, such companies are ideal for anyone intending to grow their blogs to the best level possible.
If you have a high traffic websites and your current hosting company is not taking you well, move it to the following hosting companies:
Bluehost is recommended for WordPress websites with low, medium and high traffic. As your traffic grows, you also upgrade your hosting plan but within Bluehost.For high traffic websites, choose Pro Shared Hosting plan, VPS or Dedicated Server Hosting. You will spend upwards of Ksh 1,000 per month on hosting. The hosting company's servers will sustain even 100 million monthly visitors.
If you have a website you want to transfer to Bluehost,click here to visit the hosting company's website
I am one of the customers of Bluehost and they have served me well since 2011.I highly recommend the company.
Kinsta is extremely good, it's purely for WordPress websites and suitable for high traffic websites. If your blog gets over 500,000 monthly visitors, I would recommend that you transfer it to Kinstate company's servers scale resources upwards whenever a blog receives traffic spikes in order to sustain the high demand for resources. There are several packages for clients,click here to see all the plans
Kinsta servers will sustain any amount of traffic, even 1 billion page views per month.
The third and last one is Kenya Website Experts. This one is owned by Kenyans and it's the most popular among small and medium traffic sites. You will pay as little as Ksh2,100 per month. You can start by creating a free account and choose the appropriate package,click here to visit Kenya Website Experts
There are many other hosting companies to join but the three above are the best. Bluehost is the most recommended by reviewers, followed by Kinsta. For small websites, I would recommend Kenya Website Experts.