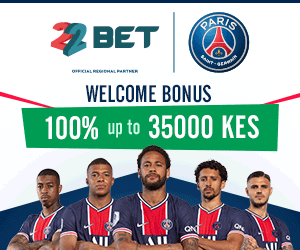 If you own a website, you understand how difficult it is to grow one especially if it's new. But experienced bloggers have been using unique strategies to ensure their blogs remain afloat. In order to grow your traffic, here are the best strategies to use as a Kenyan blogger:
There is no way your blog will get more traffic if you don't post daily. Let me ask you a question: have you seen Tuko, Standard or Nation skipping a day without posting anything on their blog? Their growth is attributed to regular posting. To ensure you keep your current audience and gain new readers, you must create fresh content.
If you also check Venas News, you'll realize that we post on daily basis, which is why we have managed to build an authority blog.
Choose a good website hosting company
Another important thing is to choose a reputable website hosting company. There are some hosting companies which don't allow a blog to grow, their servers are not powerful enough to sustain several thousands of visitors. Some web hosting companies have powerful servers which ensure that your site is fast enough. The faster your site, the higher the chances of ranking high on Google. I would suggest that you move your site to Bluehost because it's one of the most popular web hosting companies in Kenya,click here to visit Bluehost website and learn more
If you anticipate your site to get more than 2 million monthly page views, then migrate it to Kinsta for free. I host all my sites at Kinsta and it has served me perfectly for 5 years. To learn more about Kinsta,follow this link
I am one of the few bloggers who embrace the use of keywords. I don't share my articles on Facebook, all my traffic comes from online searches. If you use the right keywords for each post, you'll definitely attract organic traffic.
Before posting any article, ensure that the title you use contains keywords that will be found on search engines.
One major problem with most Kenyan bloggers is that they don't know how to use the right keywords. If that's the same case to you,try to use SEO tools like SEMrush to help you come up with the right keywords,click here to sign up for a free trial
Make your site SEO friendly
Experienced bloggers know how to optimize their blogs to ensure that they receive more traffic. Make sure the template you use is light. You can use Newspaper theme which we use here at Venas News. If you need the theme, contact us through [email protected]
The adverts on your blog should be few. Too many adverts slow your blog, thus discouraging readers from returning to your site.
Share content on social media
Facebook and Twitter are two social media platforms you should exploit if indeed you want your traffic to grow. Most bloggers share their content on social media and this has helped them grow to unbelievable levels. The likes of Jalango depend on social media for traffic.
Without good content, you won't gain more visitors, even the number of returning visitors will be low.Make sure your content excites your readers, that way you'll maintain your current readers and gain more visitors everyday. Your content should also be unique and original.