The procedure of owning a blog in Kenya is so simple. When you own one, you automatically become a blogger. Currently, there are more than 10,000 bloggers in Kenya but only 1000 of them are making serious money. Here are procedures to follow if you wish to become a blogger in Kenya:
Buy a domain name(Click here to buy from Bluehost)
Buy web hosting space(Click here to buy from Bluehost)
Design a website
Start posting on your blog
Start making money
Buying a domain name
You should ensure that your domain name is unique and original. If there is a company using a related domain name, don't register yours. Later, you might be required to register a company and if your domain name is unique, it won't be hard to come up with a company name.
The most common domain names have extensions of .co.ke or .com .I would suggest that you register .co.ke if you'll be providing information from Kenya only.For those who would intend to focus on Kenya, Africa and beyond,.com domain name is the best.
To register a domain name at Bluehost,you need about Ksh1,200.The procedure takes less than 20 minutes,click here to visit Bluehost and learn more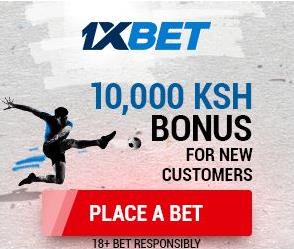 Web hosting is one that gives many bloggers problems. Most hosting companies in Kenya don't have enough server resources to sustain viral site. Since any blogger anticipates progressive growth, it's paramount to host their blogs with established hosting providers with powerful servers. I will only suggest Bluehost because it's the one I have been using since 2011 and has never disappointed me. Some of my blogs receive up to 30 million visitors per month and at no given time has Bluehost failed me. Hosting will cost you as low as Ksh275 per month, but you pay annually. To acquire your own hosting space,follow this link
If you make a mistake of hosting your blog here in Kenya, you'll get over 1000 problems—your site will experience downtime almost weekly.
There are numerous companies offering web design services in Kenya, you can even try Skyhost,click here to visit Skyhost
You will spend Ksh5,000 to Ksh30,000 to come up with a professional website.
In total, to develop a blog, you require a capital of Ksh10,000 to Ksh30,000.
How to make money from your blog
You can make money through AdSense, MGID, sponsored articles, direct banners or affiliate marketing. You can join 22Bet and start making money right away,click here to register
The income of bloggers in Kenya range between Ksh10,000 and Ksh100,000 per month. But there are a few, about 20 of them who make more than Ksh500,000 per month.