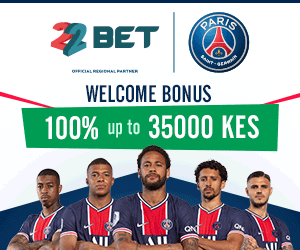 Today more than ever, many individuals choose—or are forced to–make a significant mid-life career change. It can be perplexing how to present yourself to prospective employers when your training and experience are in a field not directly related to the job you are seeking. Your work history reflects you as one "brand" (e.g. financial analyst) but you want to exhibit a new "brand" (e.g. sales manager). This means you are looking ahead to change the track from one field to another.
There are obstacles while doing so and even there are several steps required to overcome this obstacle. It is important to identify your transferable skills and also to demonstrate them through a resume and interview.
Identify Your Transferable Skills
Before you can identify your transferable skills, you need to determine what skills are required, or desirable, in the new career that you are pursuing. This is important and there are several ways you can identify the skills.
You can use logic, and what you know about the career, to generate a list of skills and strengths that are required in order to do the job well. You can research a new career and Google is the best platform to do so solely.
You can go online to some of the freelancing portals. In the Search box, type in the name of the occupation that interests you. When the Summary Report for that occupation comes up, read through the lists of Tasks, Knowledge, Skills, Abilities, and Work Styles. Use this information to build a list of job-relevant skills and abilities that you possess and can bring to this career.
Finally, you can set up informational interviews to gather information from someone who is currently in the kind of job you are seeking. Basically, you identify someone in this role, call that person, tell him or her that you are making a career change to that field and would appreciate 20 minutes of his/her time to ask some questions about the work. When you go to see the person, have your list of questions ready, keep to your time limit, and express appreciation verbally and in a follow-up thank-you letter.
Once you have a list of desirable skills and strengths, look over your resume. For each position that you have held, identify specific examples of ways in which you demonstrated those skills and strengths.
For example, if leadership is an important skill, find examples of your experiences in which you demonstrated good leadership. If administration or planning and implementing policy changes are important in your target job, find examples in which you demonstrated these skills. This is solely dependent on self analyzation.
From this research, you can develop your list of transferable skills.
Demonstrate Transferable Skills Through a Functional Resume
The next task of rebranding yourself is to plan how to demonstrate those skills to prospective employers. This is highly important as sometimes you need to demonstrate transferable skills.
Your resume is an obvious format to do this. It is essential to discard your old resume as it relates to a different occupational role and this may sometimes confuse the interviewer.
You need to compose a functional resume. In this format, instead of describing each job experience separately and chronologically, you group your work experiences by type of duty. For example, you might choose categories of sales experience, administrative experience, office operations, etc. Under each category, you will list experiences from your previous jobs that fit that category. At the end of the resume, you include a work history in which you briefly list the basic data on your jobs in chronological order.
Don't forget to include your experiences in non-job roles like casinos-online.co.ke engagement is a good way to reveal skill. For example, if you held the role of Treasurer in your church, you can use this to demonstrate your ability to manage money, work on a committee, and whatever other functions were involved in that position.
Examples of functional resumes can be readily found by using search engines.
The purpose of the functional resume is to do the work of translating your experiences into terms that apply to your new career goal. Don't make the interviewer figure out how your previous experiences in one field fit the requirements of the very different job for which you are applying. You do the work for him (or her).
Demonstrate Transferable Skills Through Job Interview Storytelling
Another way of demonstrating your transferable skills is through storytelling. Plan examples that showcase the skills you want to demonstrate.
If you are trying to demonstrate your persuasive skills, relate a story about how you sold your boss on a new concept or talked down an angry customer. If you want to showcase your administrative skills, tell how you solved an administrative problem or devised and implemented new procedures.
Even though your persuasive or administrative skills were performed in a field different from the one for which you are applying, they still demonstrate that you have those skills. If you can apply the skills in one field, you can apply them in another.
Revise Your Job Search to Show the "New You"
The responsibility of showing prospective employers that you actually possess the skills required for a job, even though your experience is in another field, is yours. You must research the new career to determine what skills it needs, and you must find ways to demonstrate that you have those skills.
Armed with your new resume that focuses on the specific skills required by your target job, and with your planned stories of instances in which you demonstrated those skills, you have a great shot at convincing prospective employers that you are ready for this career change.
Verdict
It's a changing era. A lot of things change within weeks now. Hence, it is important for job seekers to upgrade their skills. The skills should be equipped with the call of the time like about a decade or two knowledge of computer was not necessary, but without having the basic computer operation skill one may find tough to get an appropriate job now.