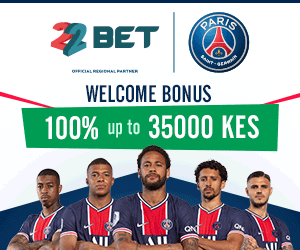 Betting is exciting entertainment for you if you like sports or want to try your luck. If you want to win, this betting tips for Kenya site and the following secrets will be helpful even for experienced bettors.
Say no to Scammers
Scammers can be found here too. They make money by deception on gullible people, promising victory in match-fixing. Never give strangers your account in the office, because you never know how it will end. The scammers may be just as new, and that will end up wasting your own money. Another tip: play in legal bookmaker's offices. Even if the illegals offer high odds, it is not a fact that you will be able to withdraw the money you win.
There Are no 100% Winning Bets
You cannot be sure of a guaranteed result of a bet, even after studying all the statistics and the possible outcomes of the match.
If we talk about examples, there are a lot of them in all sports. In one of the finals of a tennis tournament, an experienced tennis player Serena Williams and a young German player Kerber met. Speaking about the odds, they were in favor of the first experienced athlete from the U.S. In the end, Kerber won.
Don't Bet If You Have no Money
Playing with your last money, hoping that winning will help you get out of the financial problems – do you think this is the way out? The main secret to not lose money in sports betting is not to bet on debt, not to bet on your last money.
It is important to play with free money, because the absence of psychological pressure about losing money creates favorable conditions for analyzing the game. The calmer a person is, the more likely the correct conclusion about the upcoming game.
In-depth Analysis
Only bet on sports and championships that you know very well. Do not trust the opinion of experts, who give 100% for the victory of this or that team in an unknown competition.
Live Bets Are Only for Pros
Live betting is betting in real time. Most often, betting during a match is done in a hurry, spontaneously and rashly, which leads to failures.
For most beginners, live bets are like a slot machine because deals are settled quickly and you do not have to wait long for a payout. Bookmaker's offices try to pay out winnings instantly, so that customers have time to place new bets on the same match.
This is where the excitement comes to the fore. A person cannot control himself, and in any situation. If a series of failures, it is urgent to win back. The player bets again and again, until he loses the whole bank. In case of winning, the bettor is sure that he is lucky and continues to play. Rarely does anyone manage to stop in time and stay in the black. When the mind is clouded, it is impossible to make a well-considered and weighted decision.