Guardian Angel may marry his short term girlfriend Esther Musila anytime this year. The gospel musician was given a thing by the 51-year-old and realized old is gold. Guardian Angel vows to teach any man who comes near Esther a deadly lesson—he will take a bullet for her.
In 1991 the UN employee was 21 years, she was schooling at KCB Training Center Karen.That time, she was young, shy with brown looking thighs. Guardian Angel was 1-year-old in 1991.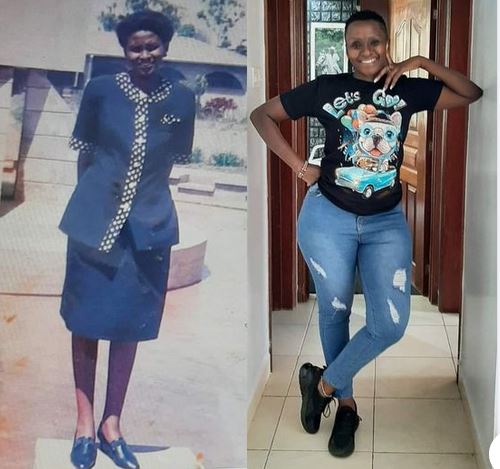 Below is a photo which has emerged of Esther Musila—her front KCC sharp as those of a cow wanting to be milked.