A Kikuyu man has caused storm after narrating how he felt on top of a Kisii girl. The ever smiling, handsome man from Nyeri got a chance of his lifetime and he didn't hesitate. This is what happened:
"Kuna huyu dem wa MPESA.Kila time nikienda she used to smile na anaongea mengi.I decided to throw my words kidogo nione vile atarespond.Kumbe the lady was so willing.She told me though she is married,we can be just friends.
Her shop is a few meters from where I Live.One Friday as I was relaxing kwa nyumba after work,she texted,Aki Jose si ununue chai?".I replied,"come nimepika".She replied,"nakucha,gwacha nifunge duka kwanza".After few minutes aliniambia ako ready.
Kidogo nikapata mlango unafunguliwa,ala,kumbe ni yeye.Nilifungua akaingia huku akifunika macho na mkono mmoja,sijui alikuwa anaogopa nini.She came and sat near the edge of the sofa.Mimi niliingia kitchen nikaleta chai.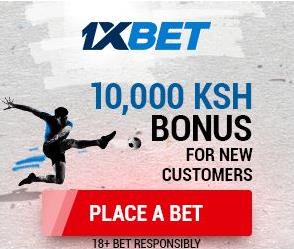 While we were chatting, she gained confidence akaniambia kila kitu.She took the tea halafu akaniambia anaenda.I didn't want to waste a chance,I told her to chill kidogo because I have a surprise for her.She replied,"lakini sikai sana".
Kidogo tu nilimsongea karibu niamgusa,she was too sensitive.Sikuchukua mda nay eye akaanza kulegeza macho huku akitetemeka.I held her close na nikamshika kiuno kumpeleka kwa bed.
Kufika huko nilisikia akipiga nduru,"obe gaki,unanifanyia nini.I took my left hand and removed her nguo pole pole.Kuingiza hivi alipiga nduru,"gaki usiweke yote,utanimaliza Jose,mama yanguuu".