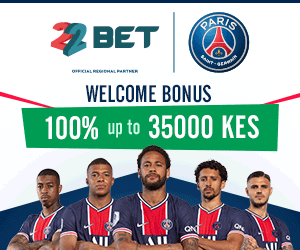 It's very possible to make between Ksh 500 to Ksh10,000 per day online in Kenya, all you need is to identify what you can do online and start working on it. Making Ksh 10,000 per day means that you'll be earning Ksh300,000 per month, money enough to sustain you in Kileleshwa or Kilimani.Ksh 15,000 per month is equivalent to what a Primary School teacher earns.
Here are things to online to earn such amount of cash in Kenya:
Most youths in Kenya are turning to blogging because they have discovered that it pays. The best thing about blogging is that it requires low investment but returns are handsome. To create a blog, you need a capital of about Ksh 5,000 to Ksh10,000.First,go to HostPinnacle, register a domain name and pay for hosting, they will charge less than Ksh 3,000,click here to visit HostPinnacle website .Alternatively, get free web hosting at Truehost for one month after purchasing a domain name from them,follow this link to visit Truehost
After getting a domain name and hosting space, link your domain with a WordPress theme. Then proceed to create content and finally start earning from AdSense. Beginners earn through AdSense.
To earn Ksh 500, you need traffic of Ksh 1000 and above per day and to earn Ksh 10,000 every day, you need over 40,000 page views per day. It's possible to earn Ksh300,000 if you are very determined.
YouTube is another source of online income. With over 100,000 subscribers, you are assured of Ksh 100,000 every month. Post as many videos as possible in order to get enough views. AdSense pays more than Ksh100 per 1000 views.
There are a number of academic writing companies to register with and get regular jobs. You will write two pages only to earn Ksh500.For you to make Ksh10,000 every day, you need to open your own account then get jobs directly from the source and earn over Ksh 300,000 per month.
Gambling can pay off especially for seasoned gamblers. If you bet on small odds and be consistent, you'll never fail to earn at least Ksh500 daily. You need a capital of Ksh100 and 5 odds to generate Ksh 500 daily. To get started, join 22Bet and get 100% welcome bonus,click here to register and get the bonus
You should also try your luck on jackpots—Sportpesa, Betika and Mozzart are some of the best jackpots in Kenya.
Sell products on social media
If you run social media pages, utilize them by selling products like smartphones, shoes and clothes. You can also sell honey and peanut butter. Only one sale is required per day to earn more than Ksh500.
Affiliate marketing is a good way to earn recurring income. I am also fully into affiliate marketing and it's working perfectly for me. Some of the best affiliate marketing programs include:22Bet, Kenya Website Experts, Truehost, HostPinnacle, Betway, Jumia and Kilimall.All those companies pay competitive commissions.
In affiliate marketing, you only earn when you make a sale.