Khaligraph Jones has partnered with betting firm Odibets under their Odimtaani initiative to launch the 'OdiNare' rap challenge.
The goal of the online rap challenge is to uplift talented rappers who are struggling to come up in the Kenyan music industry.
Last week, Khaligraph Jones went live on Instagram in a lengthy video highlighting how rappers in the Kenyan music industry are finding it hard to come up due to different challenges thus he had decided to start a rap challenge.
Pledging a Sh500,000 cash prize for the best rapper, Papa Jones as he is popularly known also said he will hand out Sh10,000 daily to various winners and offer a chance for three upcoming artists to join his record label Blu Ink Corp for a one-time record contract.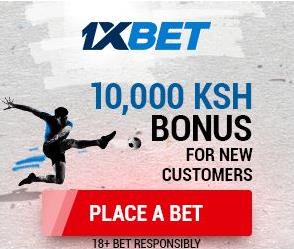 To add icing on the cake, Khaligraph Jones mentioned that the winner will also have the opportunity to work on a collabo with him.
Heeding to Khaligraph Jones call, Odibets has decided to boost the rapper's rap challenge project by offering a Sh4.5 million cash boost thus the winner will walk away with Sh1 million among other prizes for the various participants.
Speaking to journalists during the launch of the rap challenge, Odibets General manager Dedan Mungai said the betting firm decided to come through for Khaligraph Jones and the whole Kenyan music industry as a way of giving back to society and nurturing talent.
"We decided to support Khaligraph and the whole Kenyan music industry as a way of giving back to society and nurturing untapped talent that is out there," said Dedan Mungai as he handed the Sh4.5 million cheque to Khaligraph Jones.
On his side, Khaligraph Jones said the one-of-a-kind challenge is going to be big and will help bring up new talent into the Kenyan music industry.
"The OdiNare challenge is going to be big and stars will be made from this platform, watch this space and if you are a talented rapper jump onto the bandwagon coz you never know you might be the lucky winner," said Khaligraph Jones.
Last month, Odibets unveiled Charles Odongo popularly known as the 'Ugali man' as its brand ambassador after videos of him eating ugali went viral.
The betting firm gave Odongo a Sh5 million boost and a further Sh9, 000 for his cat and a car all this under its Odi Mtaani talent development Initiative.