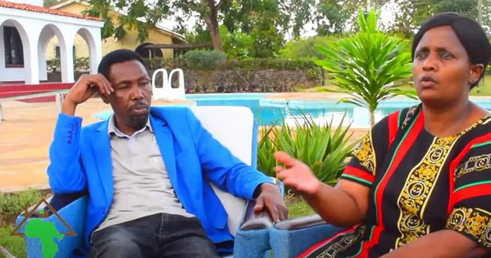 Omosh's first wife has appealed to Kenyans to build her a good house the same way they built for the second wife. She claims that she lives in a bedsitter in Kayole despite being a celeb.
She has called upon Kenyans to contribute in large numbers and help her move to a leafy suburb.
Mrs Ngatia claims that she currently lives in a bedsitter in Kayole where she pays Ksh5,000 every month. While crying like a baby,she claims that she has defaulted for two months and eviction notice has been issued.
Omosh received overwhelming support the first time he appeared on Jalango TV.Kenyans even build a house for him,but he gifted the house to his second wife.He recently appeared on TV again and claimed that the support we gave him was not enough.