I spent a lot of time on the Internet, and about a month ago, I stumbled upon a poster that caught my attention.
The poster was talking about how I can make money from SUNTONE by simply watching TikTok and Facebook videos. My first reaction was a huge NO. There is no way I can watch TikTok and Facebook videos and be paid for it. It can't be that simple.
I ignored the poster and continued with my day. I was on TikTok watching videos passing time when I stumbled upon a video promoting SUNTONE. The video had the same poster that I had earlier seen on Instagram. It was promoting the same thing. My curiosity in SUNTONE grew. So I decide lemme try.
In Kenya, about 200 Instagram Influencers/celebrities and over 100 TIKTOK influencers have collaborated with SUNTONE.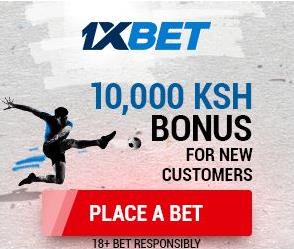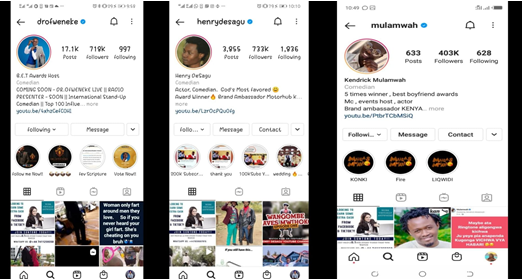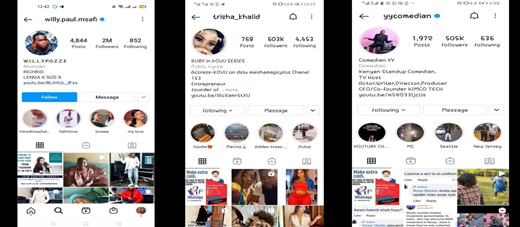 I thought about it for a while and decided to give it a shot. I was skeptical about SUNTONE, but I decided to risk and try it. I got in touch with someone who took me through everything and told me about the platform. I'm still skeptical, but keep going.
The first thing I did was create an account on their website using my email address. After registering, you will see a new page with more information about the application.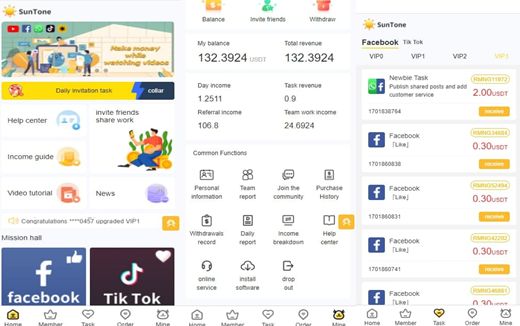 After completing the registration, my guy showed me how to download and install the app. The app looks great and easy to use.
What is SUNTONE?
According to my research, SUNTONE is an influential distribution and promotion platform. They have established partnerships with Facebook and TikTok. They get paid for driving traffic/views to the corresponding page.
How do people make money from SUNTONE?
Every user on the app gets tasks that they must complete to get paid. The task is just to watch and like TikTok/Facebook videos. After completing the task, you can withdraw cash.
You can only withdraw money between 9pm and 9pm. Withdrawing cash to your Mpesa is easy.
I have been using SUNTONE for about 4 weeks. For investigation purposes, I had to upgrade my account to earn more from the platform.
In order to make more money, you must pay Sh2,300, Sh13,300 or Sh25,000 to upgrade the package and pay more for each video. With a free account, you only need to watch 5 videos a day to earn 50 bobs.
I paid Sh13,300 to upgrade to a VIP 2 account. For the past one month, I watched 30 TikTok short videos every day and got paid Ksh 600 for watching the video for less than 40 minutes.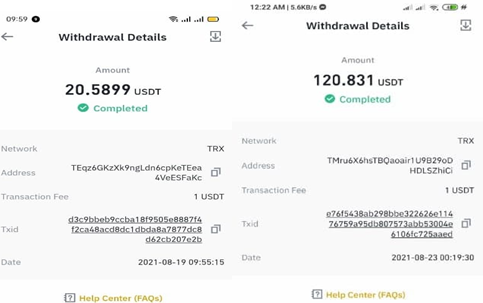 After watching, I took out the cash and waited for the next day to do it again.
While investigating the platform, I met users who upgraded multiple accounts. Some people earn about 4,000 shillings a day.
I have been considering upgrading to VIP 3 or obtaining a new VIP 2 account. Making more money is not a bad thing.
Users with upgraded accounts can earn more income from recommendations. You can refer people and if they upgrade, you will get a commission. Therefore, on SUNTONE, you can make money by watching and liking videos and recommendations. Referring others is not required. You can refer people if you want to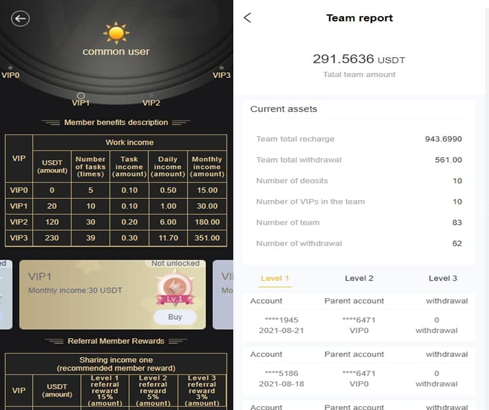 So far, everything is going smoothly. I did not encounter any problems on the platform.
All withdrawals are traded through Binance, which is the world's largest currency trading platform, and can be traded as long as the authentication is passed.
This is really a great thing. Now my monthly income is increasing, and this sideline makes me a lot easier.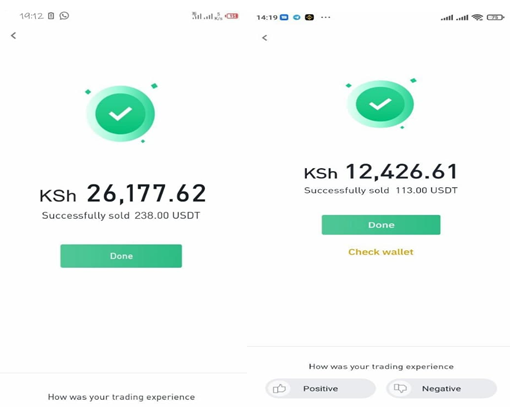 From an outsider's point of view, the platform may look like a scam, but I don't think it is.
There is a rise in copycat platforms which are out here to steal from hardworking individuals like you and I. Be warned. If you are not careful, you may be fooled by other applications that look almost identical to SUNTONE. Please pay attention to the application you registered.
Several new platforms have imitated Suntone and damaged its reputation, making it look less legitimate. If you want to make money on the Internet, you must look for legal platforms.
You can watch and learn more about SUNTONE and how it works from the app or tutorial videos on YouTube. There are several videos that demonstrate how to earn extra cash from SUNTONE.
If it gets stuck or you don't know what to do. Suntone has a large number of users who can guide you step by step and ensure that you make money just like them.
You can add a telegram group to get help.
(Picture 9999)
The application is transparent and easy to use. It may seem difficult at first, but once you get used to this platform, you will truly appreciate how simple and easy it is.
Yes, you can make money from SUNTONE. All you have to do is to join. The sooner the better.
Nowadays, many people are slandering SUNTONE. These people are not the real users of SUNTONE. They will only be jealous. These people seem to be funny.
SUNTONE website: www.goodsts.com
Registration referral code: yS2YBCXZ
Telegram group link:https://t.me/joinchat/l72JmLVNqqU3NDNk