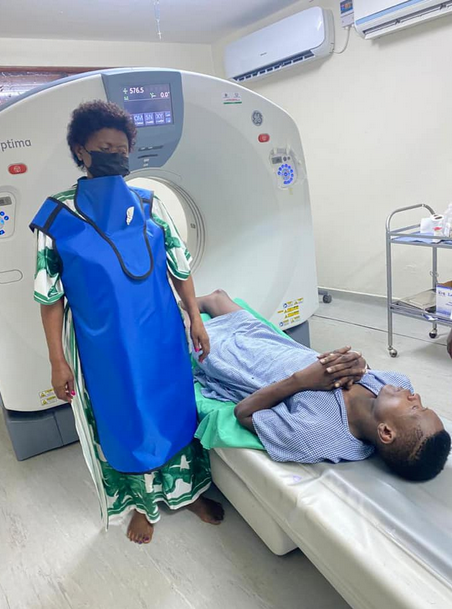 Ugandan singe Jose Chameleone is a happy man this morning after his healthy improved drastically.Chameleone was hospitalized over the weekend after his health deteriorated. For more than three weeks, he has been on his bed, complaining of headache, joint pain and cold. He vomited several times despite not taking meals. His mother called ambulance which took him to hospital.
Today,24/8/2021 he updated his Facebook page:
"Thank you Mama, Your love is evident.
You have never given up on the truth!!!! I always grow stronger learning from you.
God grant you more life"
Chameleone has been moved from ICU and is now doing better.
The disease he is suffering from is not yet known but it's believed he was diagnosed with a chronic ailment which has eaten up his body.