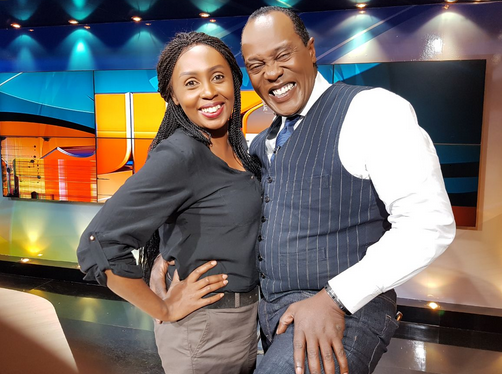 The salary of news anchors in Kenya range between Ksh 50,000 to Ksh2 million per month. Salaries paid by media houses in Kenya vary depending on one's professional experience and also individual media policies. The highest paying media house in Kenya is Royal Media Services which pays up to Ksh2.8 million per month—Jeff Koinange being the highest paid news anchor in Kenya.KBC and K24 are among the lowest paying media houses in the country.
At Citizen TV,new employees earn upwards of Ksh80,000 per month. As time progresses, their salaries rise significantly. But the gap between highest and lowest paid news anchors is wide. You might find a station like K24 paying one news anchor Ksh 1 million and another one Ksh 60, 000, yet the two people are performing similar duties.
If you want to earn a decent salary, look for employment at Royal Media Services, Nation Media Group or Standard Media Group.Any company apart from those three will not pay as per your expectations. However, Standard Group only favours senior journalists. For junior journalists, mtalipwa hata Ksh40,000.
Here are the salaries of some of the news anchors in Kenya:
Jeff Koinange—Ksh 2.8 million per month
Linus Kaikai—Ksh2 million per month
Francis Gachuri—Ksh 1.2 million per month
Yvonne Okwara—Ksh 1 million per month
Rashid Abdalla—Ksh 800,000 per month
Victoria Dubadilli—Ksh 800,000 per month
Lulu Hassan—Ksh700,000 per month
Trevor Ombija—Ksh700,000 per month
If you are direct from college without prior work experience, you'll earn between Ksh50, 000 and Ksh150, 000 per month. Those big names you see on TV are guys who bring businesses to the company—they are big brands. You can't expect to finish college this year and start earning over Ksh 200,000 per month the same year.