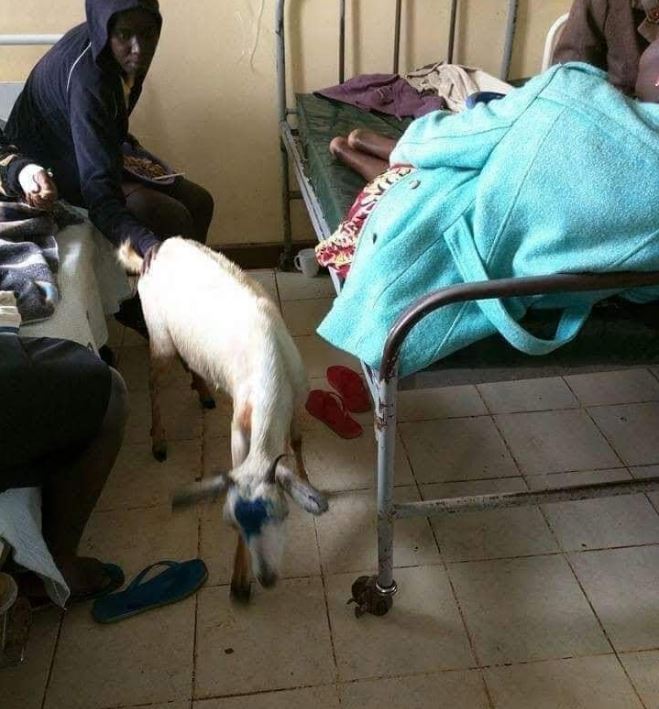 There was drama in Kitui when two goats and a chicken went to visit their owner in hostpital.The aged woman was admitted when the animals visited without notice. It's believed the animals walked for 5 kilometers and traced the owner to her hospital bed..
In the hospital, they walked all the way to the bed the owner was resting on. The chicken jumped on the bed to check on the owner who was sleeping. The goats on the other hand looked from a distance as they empathized.
Other patients, doctors and nurses came to witness the rare event. The animals were not moved despite the commotion. It took the intervention of the owner and several security personnel to remove the animals from the hospital.
It's believed the woman was bewitched by one of her neigbours.
Here are the photos of the anmals: