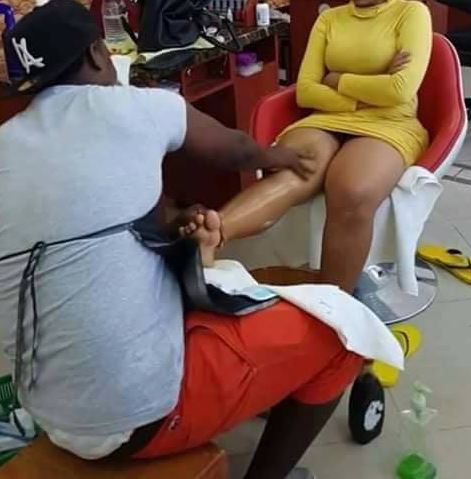 Kenyan man by the name Kevin has narrated how he eats women in plenty during massage.The guys works in Westlands at a popular restaurant as a Massage Therapist.In a Facebook page, he revealed.
"Mimi hufanya kazi kwa massage,nimefanya for 10 years.Kuna hii kitu tunaita happy ending,tunaifanya sana.Normally,everytime nafanya massage,I find kila demu anataka happy ending.Unajua there is a point inafika anawaka moto,anything you tell her anakubali.Nakumbuka kuna huyu mama,she had thick thighs,hata mimi alinimaliza nikifanya massage.Nikipitisha mkono kwa thighs nasikia mshekedede unanimaliza.Towards the end hakutaka nimalize,she told me,"aki Kevo endelea,nitakuongeza.Sikuwa na option,nilimwambia kuna happy ending."after one few minutes alifungua mguu.Nilisikia nduru,"ouch ,ouch,weka yote".It seems she had been missing it,she told me bwanake amekuwa US for 6 months.For just one minute alijimalizia.Nilienda shoti tano.
From 2012 to date I have eaten over 150 women during happy ending.Most of them waitaka happy ending wanataka kukuliwa.Shockingly, majority of them are married na ndio wanataka sana—their men have starved them.
Wewe ukiona bibi yako akikuja massage ujue nitamkunywa.