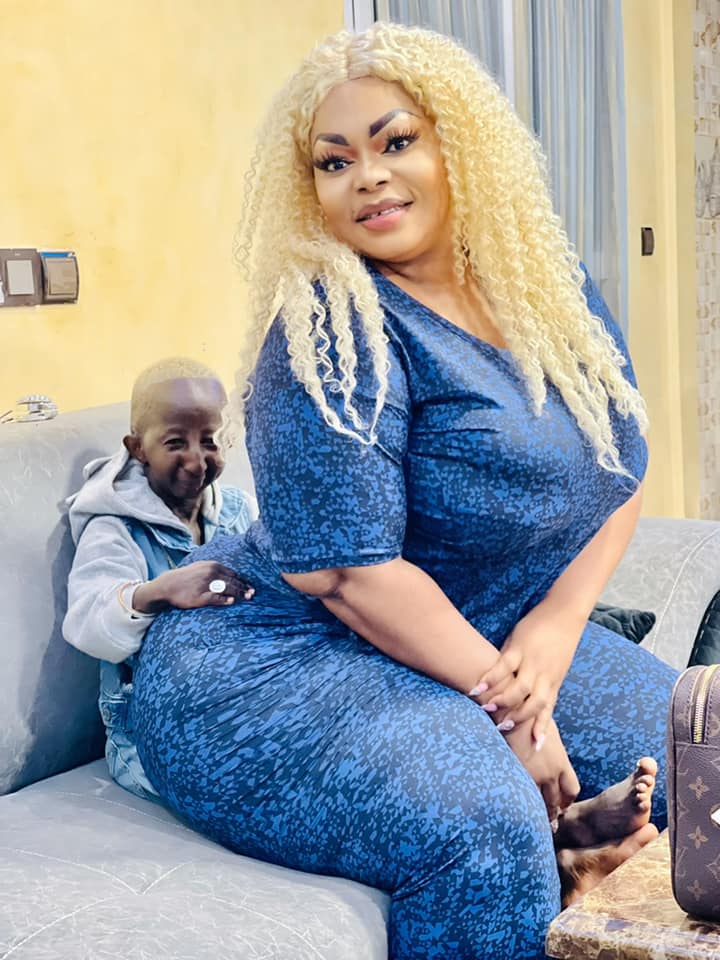 Grand P and his girlfriend have reconciled, showing that their love was brewed in heaven. The two have never given each other space for the past three weeks.
Yesterday the musician wanted to show the whole world that he is the man of the house,he let the mammoth girlfriend sit on him as they enjoyed watching TV.Grand P had to persevere for 10 minutes as his girlfriend deliver warmth to him.
After the photo, they went ahead to release a video where they enjoyed until they went to sleep.
Grand P had separated with his girlfriend over infidelity but they later reconciled.The musician is worth over $10 million in assets and cash.