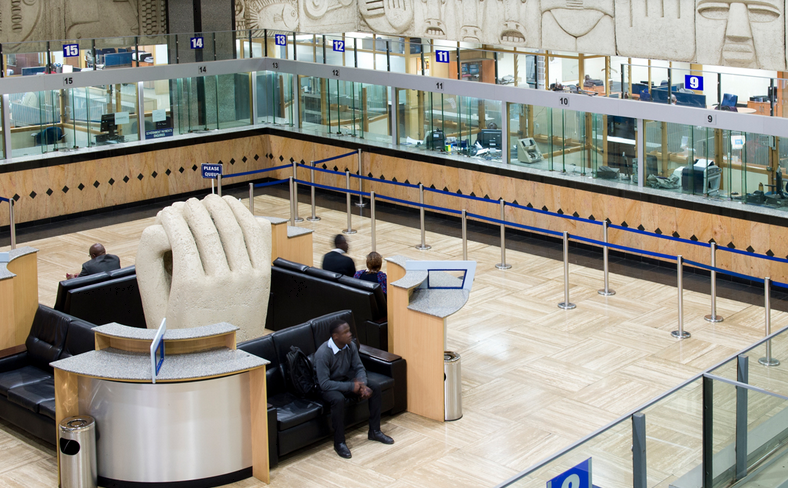 Central Bank of Kenya has 6 main functions, they include:
Monetary Policy The Central Bank collects and analyses economic and financial data and undertakes research in micro- and macro-economic activities to inform the formulation of monetary policy geared towards achieving and maintaining stability in the general level of prices.
Financial Markets To implement monetary policy decisions, the Central Bank employs financial tools at its disposal to foster liquidity in the financial market and manage growth of credit in the economy. The Bank manages the country's foreign exchange reserves and intervenes to mitigate unforeseen disruptions in order to ensure stability in the foreign exchange market. Further, the Bank discharges its agency role to the National Treasury as it manages the Government's domestic borrowing.
Bank Supervision The Central Bank provides legal and regulatory framework and issues prudential guidelines to govern the operations of financial institutions under its mandate. It also licenses and undertakes surveillance of the financial institutions to ensure compliance with laws and regulations.
Payment and Settlement Systems Safe and efficient payment and settlement systems is a key component of an effective and efficient financial sector. The Bank formulates and implements such policies as best promote the establishment, regulation and supervision of efficient and effective payment, clearing and settlement systems that promotes social and economic activities.
Banking Services The Central Bank provides banking services to government ministries, departments and agencies, semi-autonomous government institutions and county governments.
Currency Services The Central Bank is responsible for the design, production and distribution of the Kenya currency. The Bank ensures that there is adequate supply of clean currency to support social-economic activities.