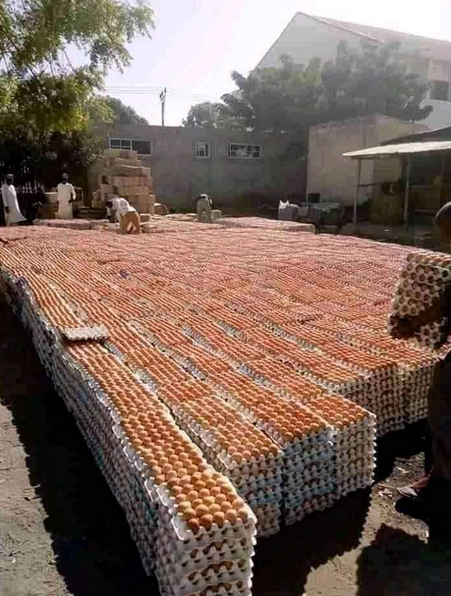 A Kenyan farmer has rubbished claims that it's impossible for someone to make Ksh 1.5 million daily from 200,000 chicken. This comes after DP Ruto chest thumped that he makes a cool Ksh 1.5 million every day from selling eggs and that his business employs thousands of Kenyans.
But a farmer from Central Kenya has revealed this:
" I MAKE Ksh 1.5M from selling 150,000 eggs laid by my 200,000 chicken" – DP Ruto
This remark from our country's second in command made me do some simple mathematics.
From my own experience in egg farming, I know the cost of producing one egg is Ksh 7.00.
Mainly, farmers sell the eggs at Ksh 10 each making between Ksh 2-3 as profit.
From what the DP said yesterday, it appears that he is able to make 5 times what an ordinary farmer makes, the Hustler earners Ksh 10 per egg!
Instead of giving us wheelbarrows, can the Fake Hustler teach us the magic he is using to earn profit that is 5 times what we get?
Who do you go with,Ruto or the farmer?!!