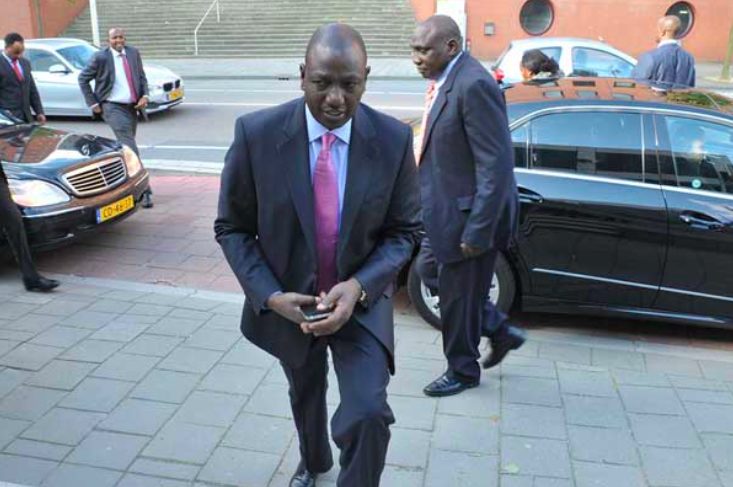 A political expert has projected that Raila will beat Ruto hands down in 2021 if they run side by side. Without adding anything to the meat, here is what the expert said:
✓ Out of the projected 2.2 million votes in Coast Province, the most TG can get is 15 percent (330,000) while Raila Odinga will get 70 percent ( 1.5 million).
✓ In Nairobi, Raila will comfortably fetch 65 percent (1.9M) of the city's votes, while the highest TG can get is 30 percent (877,000) of the projected 2.9 million votes.
✓In Central Province, we are expecting about 3.7 million voters. As at now, TG can get 60 percent (2.7M) while Rao can comfortably get 30 percent (1.1M).
✓ In Rift Valley (6 million) as usual, Baba will get his good share from Trans Nzoia, Samburu, Kajiado, Nakuru, Narok, Turkana, West Pokot, et al. These are amongst the most populated counties in the Rift Valley. If Baba sustains the percentage he gets, he will control 40 percent of the votes (2.4M) while TG will get his 55 percent (3.3M).
✓Eastern (including Ukambani, Meru, Tharaka Nithi and Embu) will have approximately 3.5 million. Without Kalonzo, Raila can get 20 percent of the votes (713,000) while TG will fetch 30 percent (1 million).
✓North Eastern is already sealed. The pastoralist communities have vowed to back Baba. 65 percent of their projected 934K votes will go to Baba, while TG will get 15 percent. 180K for TG, 600K for Baba.
✓ Western (2.5M) and Nyanza (3.5M) are predominantly Baba's strongholds. If we were to be generous enough,we can give TG 15 percent of Western and 20 percent of Nyanza. That would translate to 375K (Nyanza) and about 700K for Western.
Baba on the other hand can comfortably get 75 percent of Nyanza (2.6M) and 55 percent of Western (about 1.4M).
The above gives Baba a headstart of 12 million votes while TG struggles with 9 million, even before the start of campaigns.
He also has to ferry hundreds of thousands Kikuyus to ushago to vote. Majority are residents of Nairobi and they will not have any reason to go home to vote (Nairobi has about 4.6 million dwellers but 2.9M vote…There is a full million waiting to be ferried)
He also has to prevent Uhuru from accessing Mount Kenya, make sure there is no Kikuyu candidate from Mount Kenya, bag all leaders in CK, zero candidates in Rift Valley, influence turnout, et al…