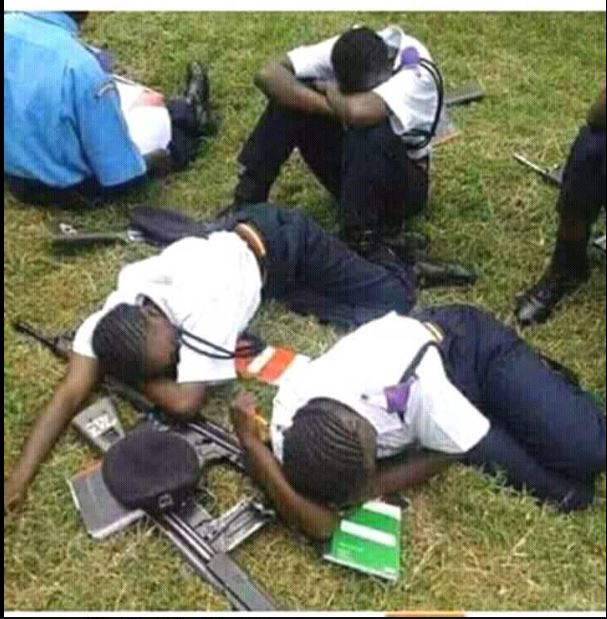 Here is the easiest way to end Banditry attacks in Kenya.
Banditry is a very complex game, that requires sober unemotional approach.
banditry needs a regional solution. When you disarm Pokot, they will be vulnerable to Turkana who will attack them, when you disarm Turkana they will be attacked by Karamoja of Uganda, Toposa of South Sudan and Pokot of Upe district Uganda.
When you disarm Samburu, they will be attacked by Borana, when you disarm Borana they will be attacked by Oromo of Ethiopia .
The only workable short term solution is KPR (Kenya Police Reservist) which Deputy President pushed for before being suspended by Matiang'i and his team because of cheap politics.
The Government through ministry of interior recruit police reservist from bordering warring communities, those who understand the terrain and how bandits works and attacks, give them registered firearms, give them basic training, by so doing they will protect their people from bandits. With serialized guns it's easier to control.
Lakini wakingoja vijana wa Muranga, Homabay, Nairobi, Mombasa, Kericho, Eldoret etc wenye wako police waingie msituni wapigane wataumia bure, wale bandits hawajawahi ona chips ama Pizza.
Hii sarakasi ingine ya sijui disarmament will backfire big time, unless there is disarmament acrosss Eastern Africa.
NB. The impact of ongoing Ethiopia war will be massive, a lot of weapons in the hands of civilians, South Sudan lack of stability, Northern Uganda and Somalia situations are big factors towards Northern Kenya stability. Some people think Kenya's border is fenced or has one gate
.
In summary, the problem at hand is bigger than Matiangi', his political mind and his politicized office. The short term solution is KPR the long term is EAC, IGAD, pass laws governing the conservancies, Education, open up roads, churches, build dams , subdivision of land, healthcare infrastructure, agriculture etc. partially to blame is marginalization of these areas by previous governments.