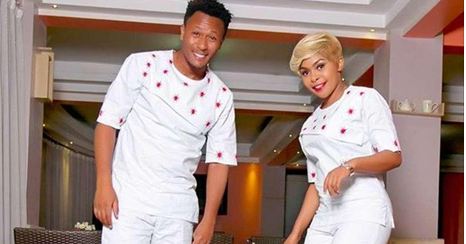 Size 8 and Dj Mo have announced that they have suffered a pregnancy loss .
The couple — who are parents to daughter Ladasha , 5, and son Muraya jnr, 1 — shared the sad news on Friday,, revealing that they made bold decision to undergo a medical procedure that saw them lose their baby.
"My blood pressure rose to a high level and for sometime stayed abnormally high. Doctors tried all their best to manage my pressure but it still kept fluctuating. They even administered different drugs to no avail. Currently my pressure is still high and I had to undergo a surgery," Size 8 said.
The couple have been flaunting the pregnancy on social media with some fans saying,"wacha tuone mahali mtafika".Even before the pregnancy was 8 months, Size 8 was forced to kill the child in order to save her life.