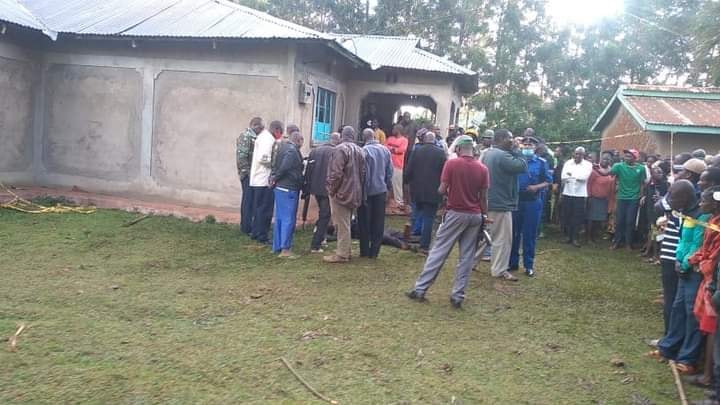 Self-confessed serial killer Masten Wanjala has been killed by lynching in Bungoma.Wanjala was having dry and wet dreams when people knocked on the door. He went to open thinking it was his parent only to find a group of men with stern faces.
In a split of a second, they dragged him outside the house, beat him until he became naked. Even before he died, men brought petrol and a tire—they lunched him. As we speak, his body has been reduced to ashes and bones.
By the time police arrived,Wanjala was already in hell.
Below are photos from the scene: