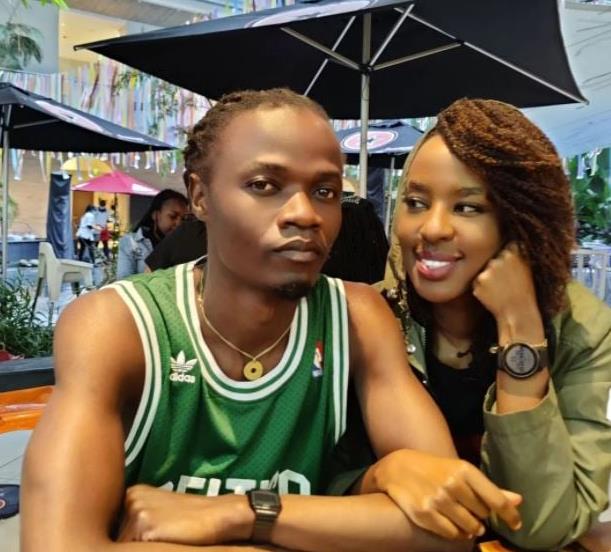 Lilian Nganga is finally home, she found true love.Juliani has formally introduced her as the only girlfriend at the moment and he is ever ready to marry her after giving her ball. The two are planning for a grand wedding which will be attended by Alfred Mutua.
Today, Boniface Mwangi wanted Mutua to swallow a full coconut after sharing photos of Juliani and Nganga eating life with a big spoon in the streets of Nairobi as they hold each other tight. Boniface has been their cheer leader for the entire journey.
While unveiling the two,Mwangi noted:
"Life is short, don't let religion, or societal expectations make you stay in an unhappy relationship. Go where you're loved. If you have loved once, you can love and be loved again. Love is a choice. Love is beautiful. Don't be afraid to love whoever you want to love. ❤️
I'm here to offend those men who behave like their partners are personal assets. Assets are dead things, they have no feelings or emotions. Partners have flesh and blood, they can move on and you can do nothing about it. Money doesn't make a man, manners do. Pesa bila tabia ni sumu"
Juliani snatched Lilian from Machakos Governor Alfred Mutua and he has been sleeping with her repeatedly and vigorously until she became pregnant. Alfred almost cried after getting information that his former girlfriend has been giving Juliani dry fry.
Here are the photos of the two love birds: