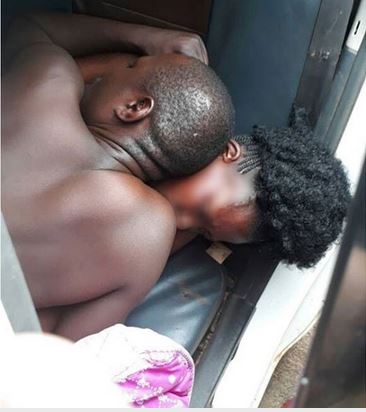 A video has leaked on WhatsApp group showing people eating each other seriously.Baba Gloria is the man who shared the video by mistake.
The Group was created to fundraise for one of the family members who gave up the ghost but Baba Gloria decided to show the rest what he does when he is alone. He received it from one of his friends through WhatsApp.
Being a novice in technology, Githingi aka Baba Gloria was unable to delete the video. Members downloaded it and shared among none members
If you want to see the videos,go to XVideos website and get entertained.
Meanwhile,Baba Gloria has requested to be removed from the group after spoiling other members.