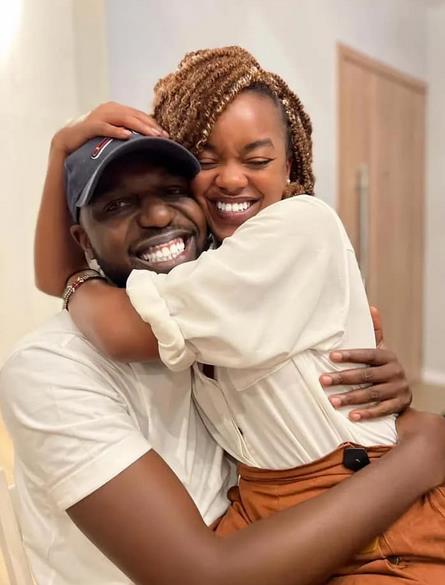 CNN journalist Larry Madowo is soon getting married to Edith Kimani.The two have been exchanging saliva for some time until Larry decided to marry her. Edith Kimani had been working for KTN before moving abroad where she met Larry.
Sources reveal that Edith had been living in the same house with Larry Madowo since August this year and the two look good together. They were even spotted in London last year while holding hands and hugging each other repeatedly.
Edith Kimani, who is over 35 years old, also told her friends that they are planning to wed next year 2022.
Larry Madowo leaves Trevor Ombija in the field,he has now been harvested.