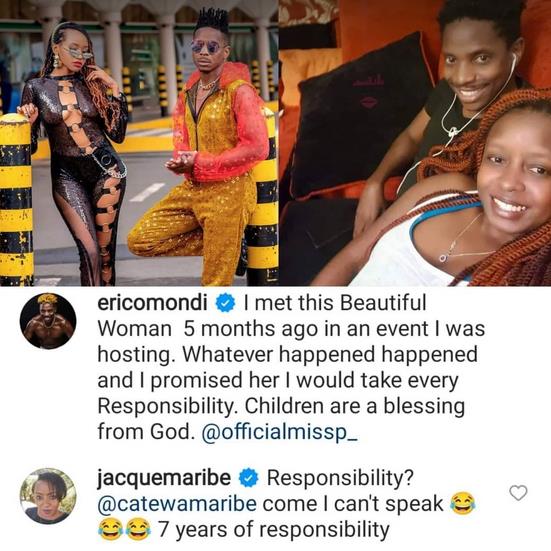 Jacque Maribe exposes baby daddy Eric Omondi, say he's deadbeat father
Barely two hrs after Eric Omondi introduced his alleged pregnant girlfriend, Jacque Maribe has struck.
Maribe, who's Eric's baby mama claimed he is a deadbeat father and that she has been taking care of their seven-year-old son on her own.
Reacting to Maribe's post, a social media user said: "@jacquemaribe deadbeat sio? Tell the woman to be prepared a deadbeat is a deadbeat let her reserve some tears😂."
Another one wrote: "Kumbe kazi yake nikupiga tu picha akiweka social media kwa ground vitu ni different."
Eric Omondi met this girl in a club this year,alipiga maji bila CD hadi wakatosheka.Few months later,Eric got a message in his phone,"Babe I am pregnant".
All along the comedian had been keeping quiet ever since he gave the girl ball but the latest drama exposes him as a man who does not drop his eyes when a beautiful lady passes by.