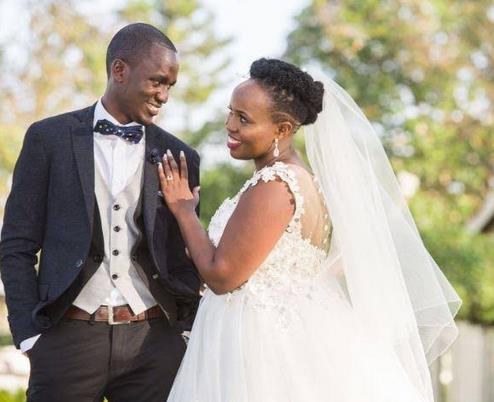 Sam Ogina has responded to allegations by Eric Omondi that he was Jacque Maribe's boyfriend in 2012.Eric claimed that Jacque accepted him so easily after meeting her for one hour only. That night, he slept and danced on her until she became pregnant. But Eric claimed he is not the father of Jacque's son and that he used protection that night despite being drank.
Ogina,who is married to a Kikuyu, responded quickly to avoid being give a dog beating by the wife. Here is what he said:
"I Sam Ogina wish to categorically deny the allegations by Eric Omondi that i was dating Maribe in 2012. What he posted is false and defaming and let he rest assured that i am coming for him. At the time i was dating my lovely wife Njeri."
Maribe is yet to respond.