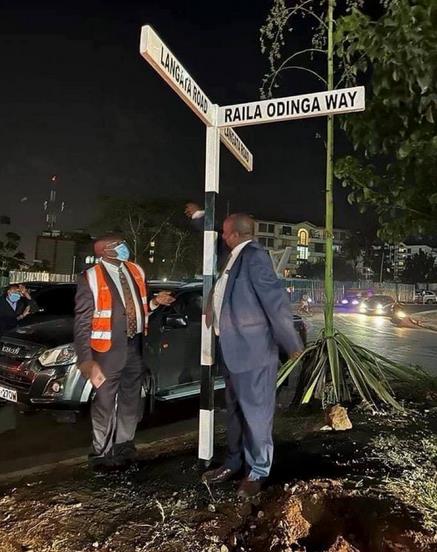 Raila Odinga is now a happy man after Mbagathi Way was renamed Raila Odinga Way.The Road was renamed yesterday night 4/11/2021 by Nairobi County.This is the first road to be named after Raila in the city,showing the trust the government has on the former Prime Minister.
Mbagathi Way has been in existence for more than 20 years.It's Raila who renovated the road when he was the Roads Minister.Being a Statesman,the County saw it fit to have the name in Nairobi to remember him even in his absence.
Atwoli,Mama Ngina and Raila are among the living who are named after roads in Nairobi.