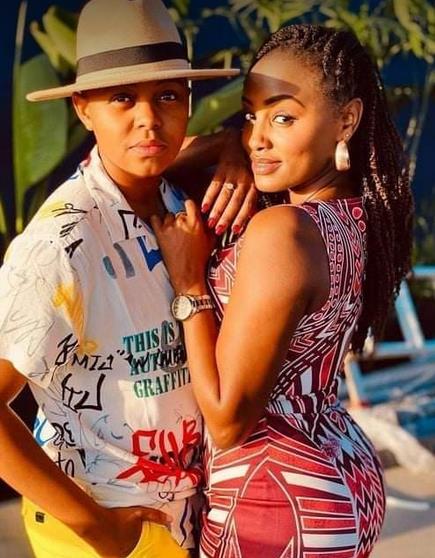 Michelle Ntalami is single now.The petite girl dumped her longtime girlfriend Makena after finding her severally cheating with other girls.
Ntalami: "By now, most people knew about my relationship with someone I will address as they/them. The truth of the matter of why we are no longer together is serial infidelity on their part with multiple partners. Those I suspected and confirmed are two individuals; one a public figure, and the other a less known married woman, a health worker. Eventually, these individuals undoubtedly confirmed the above."
"Besides the lies and infidelity, I feel extremely used. I am currently coming to terms with all of this. It has been a tough journey this year, but I am learning to let go of the hurt, move on and simply, adjust back my crown. Forgiveness is an emotion you arrive at, not decide to. My heart is big, I will get there." She wrote on Instagram.
The two have been dating for almost 5 years now but it seems Michelle was dating herself. Makena wanted the real thing, which is why she went for men and women.