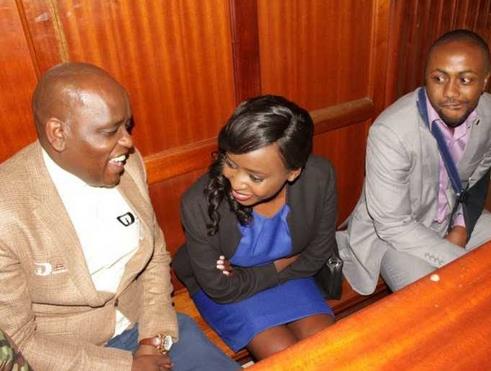 If you want to marry a good woman, look at the job title first. The worst women to marry carry some titles which make them available to men in their profession. As a man, you should not look at the beauty of a woman alone, even morals play a significant role in your relationship. There is no need of marrying a girl who will eventually become a community wife.
Here are women you should not marry no matter how beautiful she is:
Never marry a police woman if you are not a police. These lady will be transferred now and then and in each station she will go, she will date someone. Police women will also bring their rude and toughness in the home, making it a hell on earth. There is no way you can lead a police woman in the house unless you are senior to her.
A lawyer is not the best woman to marry, she won't be submissive. These lady will invoke clauses from the constitution every time you mess up with her.A home where the man lives like a captive isn't a home anymore, it's a cell.
Nurses are among the most unfaithful people to live with.They pretend to be good but most of them sleep with doctors and patients. During night shifts,a lot happen in hospitals.
MPESA ladies must sleep with their clients whether you like it or note.They know those guys who deposit a lot of money with them and start dating them.If you have married an MPESA lady,know that anakuliwa huko nje vibaya sana.
Hehehehehe,waaaa.If your wife works in a massage room,my friend you don't have a woman—huyo anagongwa na kila mtu during happy ending.
Bar maid are not even people you can date. Only 1% can be faithful, but I also doubt if they can be faithful for a long time.
Bank tellers are smart, they attend to many clients but you should never be deceived by looks. These people don't know how to say no.
Personal Assistants to male politicians
Don't allow your woman to work as a personal assistant to a politician, she will be chewed severally. It's hard for them to resist advances from politicians.
A female politician will be big headed, she will not even listen to you. These guys even sleep with fellow politicians. If you don't mind sharing your woman with other men, marry a politician.
Secretaries are always positioned where everyone must see them. Do you think all those eyes will ignore her. Even if she is married, there is that one man who will enter her heart. Whether you like it or not, you must share your wife with other men.
News anchors and radio presenters
There are few women in this industry who are decent but majority share their thing like nobody's business.