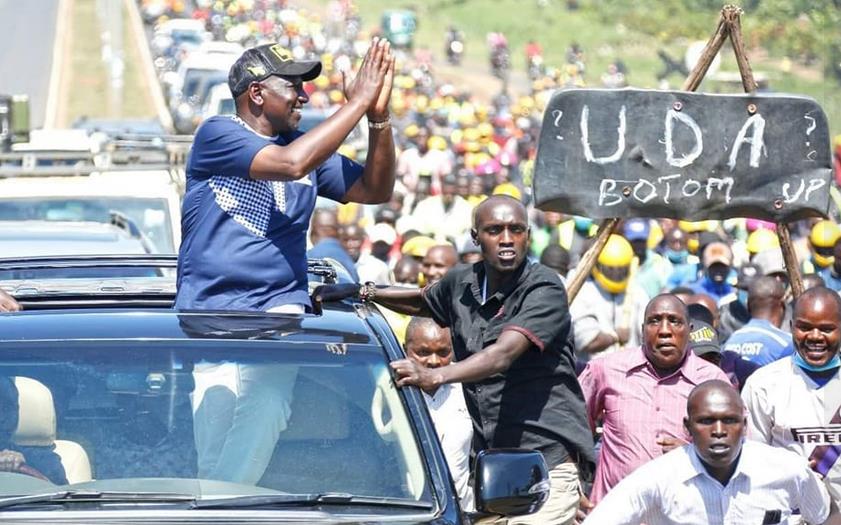 There are some things media houses won't tell you in regards to Ruto's Nyanza Tour. I believe you have seen photos circulating showing Ruto's cars being damaged. One of the photos showing a vehicle parked outside a tea plantation yet in Kondele there is no tea plantation.
To show that the information being received from Nyanza is not true, here are the facts to consider:
All the vehicles destroyed in DP Ruto's stage managed violence have their plate numbers hidden. Very curious.
No independent Media station took the photos of the destroyed Vehicles yet reporters with Citizen TV, Daily Nation, Standard, The Star, KTN were part of D.P's media entourage. Interestingly, the only person who released the pictures is one Dennis Itumbi.
No occupant of the damaged vehicles was injurèd. Such scale of damage, yet not even a scràtch of the hand was reported.
 The tear gas canisters were thrown immediately Mr. Ruto mentioned the money to leave to Boda Boda riders and market women. The tear gas was supposed to trigger a melee so that the DP leaves without giving out the money which he announced in the public.