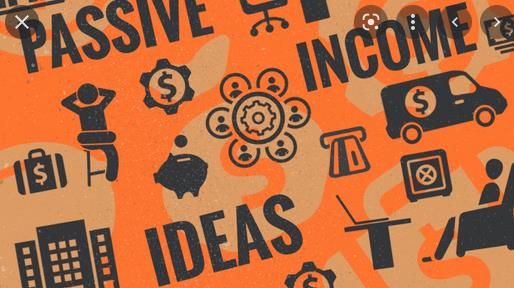 Millions of Kenyans would want to make money while asleep. Passive income is the way to go especially for someone who want to become a millionaire without necessarily working so hard. In 2022, business opportunities will open up, companies will be making huge profits. This is a year of plenty. There are numerous passive income activities you can engage in and earn what we call recurring or passive income. Here are the most ideal ones for Kenyans.
Blogging is one of the best ways to earn money online especially for someone who likes putting ideas in writing. As a blogger, you'll only struggle when starting but after one or two years, you'll make money without even doing anything. The same case happened to me.From 2011 to 2013 I was struggling, my blogs were making almost nothing but after 2014,I started earning huge money hadi nikachanganyikiwa.
To start your own blog, set aside Ksh10, 000.Go to Bluehost and register a domain for free, then buy Basic hosting package. You will be directed on how to build a website on WordPress. To visit Bluehost,click on this link and access their website
After creating a blog, post about 20 articles and apply for approval by AdSense. As you wait for approval, you can also apply to get approved by MGID.Most bloggers in Kenya earn money through MGID,click here to apply
You can make as much money as your efforts would dictate. For every 1,000 page views, you'll make over Ksh 100 from AdSense. If your blog generates 1 million page views every month, your income will be more than ksh150,000.
Start a YouTube channel, post videos and make money through AdSense. Your channel should be at least 12 months only, have 1,000 subscribers and attract over 4,000 watch time hours for it to be approved by AdSense. The hardest part is to get the first 1,000 subscribers.
Publish books and courses and sell them online
If you are an expert in a certain area, publish your own books and list them on Amazon. You'll be paid money from the company forever.You can also create your own courses and submit to Udemy.Wherever someone buys your content, you are paid.
There are many insurance companies and stock brokers which deal with Unit Trusts. These are riskless investments you can undertake and earn interest. In Kenya, the interest rates range between 6% and 30%.If you save Ksh1 million, you'll earn over Ksh 10,000 every month-they money will be sent into your phone through MPESA.
By buying Unit Trusts, it means you have employed someone to invest your money. Your only work is to sleep and wait for profits.
Buy shares in profit making companies like EABL and Safaricom.Every year, you'll be earning dividends. Alternatively, join a reliable Sacco and invest in their shares.
Start a profitable business and employ people to work for you
When you have money, you don't have to work for yourself, you employ people to work for you. Your work is to wait for profits to come.Some of the most profitable businesses in Kenya in 2022 are:
Bottled water business
Selling building and construction materials
PlayStation business
Owning a timber yard
Wines and Spirits shop
Affiliate marketing
Affiliate marketing is another area which most Kenyans ignore but it's a sure way of earning money while a sleep. For my case,I discovered affiliate marketing in 2015.Initially,I was earning through AdSense. After switching to affiliate marketing, income tripled. Nowadays I make money as I sleep.
Some of the best affiliate marketing programs in Kenya include:22Bet,1XBET,Betwinner,Betway,Kenya Website Experts,Jumia and Kilimall.
Affiliate marketing pays in form of commissions. You only earn when you make a sale.the commissions go up to 50% of the sale price.